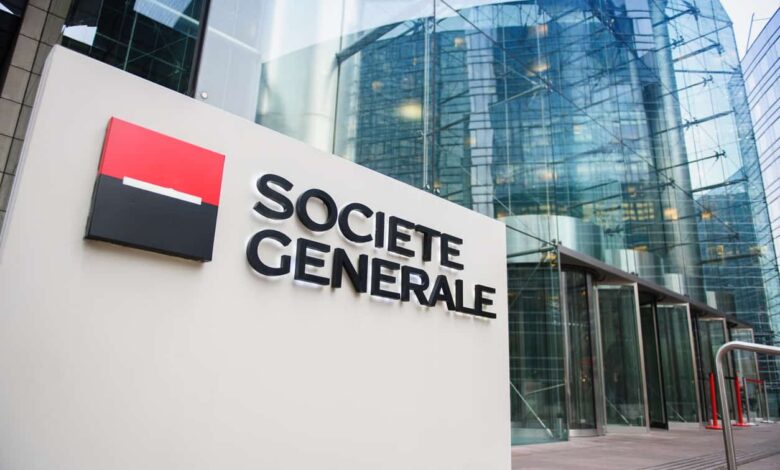 Societe Generale–FORGE (SG-FORGE), a fully integrated and regulated subsidiary of Societe Generale group dedicated to digital assets, launches the EUR CoinVertible, a digital asset that purports to maintain a stable value "stablecoin". EUR CoinVertible is deployed in Euro denomination on the Ethereum public blockchain (ticker code: EURCV).
This pioneering project complements SG-FORGE's business offer to institutional clients seeking to benefit from innovative settlement and cash management solutions. It is designed to bridge the gap between traditional capital markets and the digital assets ecosystem based on the CAST[1] open-source interoperability and securitization framework.
It is part of with Societe Generale group's strategy, developing initiatives in the field of digital assets in a secure and transparent framework for institutional investors, fully in line with banking, legal and regulatory standards.
Jean-Marc Stenger, Chief Executive Officer at SG-FORGE said: "Digital assets with stabilisation mechanisms – i.e. stablecoins – built under a robust banking-grade structure will be a key element to increase trust and confidence in the native crypto ecosystem. This issuance is a major step in Societe Generale–FORGE's roadmap to deliver innovative solutions to its clients, either real-money institutions and corporates or entities of the crypto industry, and to facilitate the emergence of new market infrastructures based on blockchain technology."
To provide exposure on its product to the largest number of qualified institutional investors, SG-FORGE will work with reputable digital asset exchanges and trusted third-party platforms to have the EUR CoinVertible stablecoin listed in the coming months.
While U.S. banking giant JPMorgan's in-house stablecoin JPM coin has been in use since 2020 as a settlement token between financial institutions, it trades on the bank's internal Onyx network, not a public blockchain.
The Societe Generale division won registration from France's Autorité des Marchés Financiers (AMF) to offer cryptocurrency trading and custody services last September, in a sign of the gathering momentum of institutional adoption of digital assets in France.