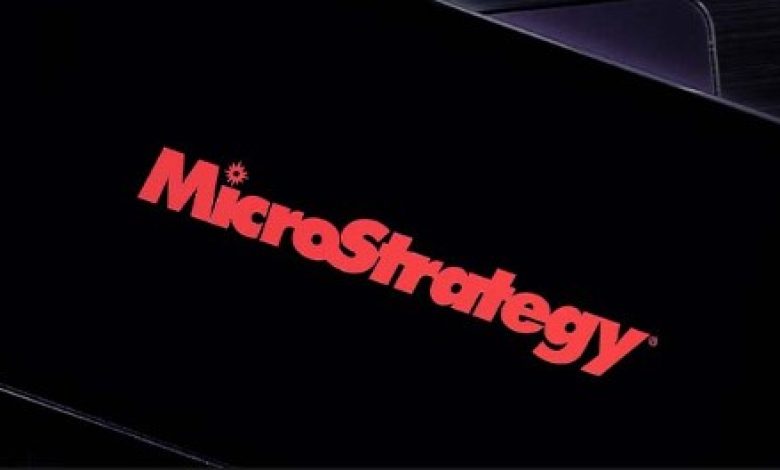 Michael Saylor, a well-known Bitcoin advocate and co-founder of MicroStrategy, a business intelligence software company, has integrated Lightning Network into his corporate email address.
Saylor shared a screenshot on Twitter showing several transactions sent to "saylor@microstrategy.com" in the form of Satoshis or "Sats" – the smallest unit of Bitcoin.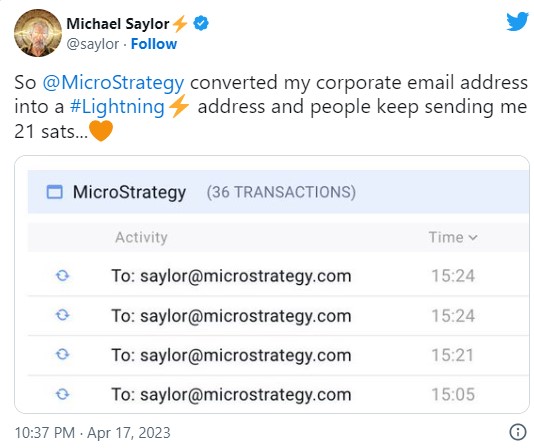 The Lightning Address protocol is responsible for MicroStrategy's integration, enabling users to link an "Internet Identifier" such as an email address, rather than having to copy wallet addresses or use QR codes. Nevertheless, it is unclear whether the feature has been integrated into all corporate emails at MicroStrategy.
It is worth noting that the Lightning Network is a popular layer 2 scaling solution for Bitcoin, capable of processing up to 1 million transactions per second (TPS) for a base fee of just 1 Satoshi, or around four cents.
As executive chairman of MicroStrategy, Saylor has been the driving force behind the firm's Bitcoin investment strategy, aimed at strengthening the company's balance sheet.
Since March 2021, MicroStrategy has invested $4.17 billion to acquire 140,000 BTC, with an average purchase price of $29,800 according to data from Buy Bitcoin Worldwide.
Despite the current price of Bitcoin being at $29,400, the company is only down by 1.3% on its total investment. However, last week, MicroStrategy briefly saw a profit when Bitcoin surpassed the $30,000 mark.