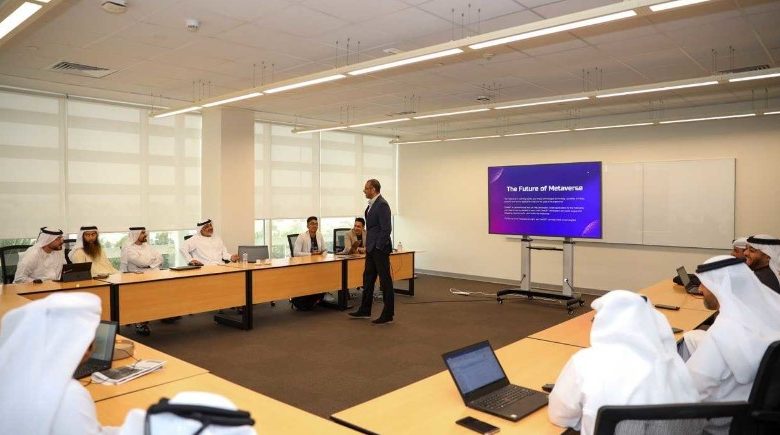 Ahmad Mahboob Musabih, the Director-General of Dubai Customs, has introduced an innovative plan to revolutionize customs leadership development programs by integrating advanced Metaverse technology.
This modern approach is a crucial step towards fully utilizing the capabilities of cutting-edge technologies like Metaverse, which can transform customs operations in unprecedented ways.
Dubai Customs is dedicated to promoting innovation and adopting state-of-the-art technology to enhance trade operations, stimulate commercial sector investment, and advance Dubai's economic agenda.
Musabih's ambitious vision for the future of customs is closely aligned with the "Dubai Metaverse Strategy" launched by H.H. Sheikh Hamdan bin Mohammed bin Rashid Al Maktoum, Crown Prince of Dubai and Chairman of the Executive Council.
This strategy aims to establish Dubai as a leading city in the global Metaverse community and solidify its status as one of the top ten cities in this field.
By embracing the potential of Metaverse, Dubai Customs is making significant progress towards a smarter, more efficient, and more innovative future.
According to Mohammed Al Ghaffari, Executive Director of the Human Resources, Finance and Administration Division, the Metaverse training program is designed to explain how the technology can transform customs operations and provide innovative solutions to increase customs revenue through digitization. This will enhance Dubai's position regionally and globally.
The training program includes an overview of the features and potential challenges of implementing Metaverse in the customs sector. It also emphasizes the importance of utilizing the technology securely.
Al Ghaffari stated that the training program is a combination of theoretical and practical learning through three modules: Innovative Customs Management, Digitization of Customs Operations, and Agile Leadership.
The Customs Leadership Development Center in the Human Resources Division has played a significant role in supporting the continuity and sustainability of the program in partnership with the University of Dubai.
The program has produced 16 inspection managers in its sixth batch, as well as 137 employees in various functional areas in the previous five batches.