Companies
Government
MENA News
UAE Dubai Police utilize Blockchain to issue lost passports before and during Expo2020
Avanza innovations has been working on this project with Dubai Police since 2019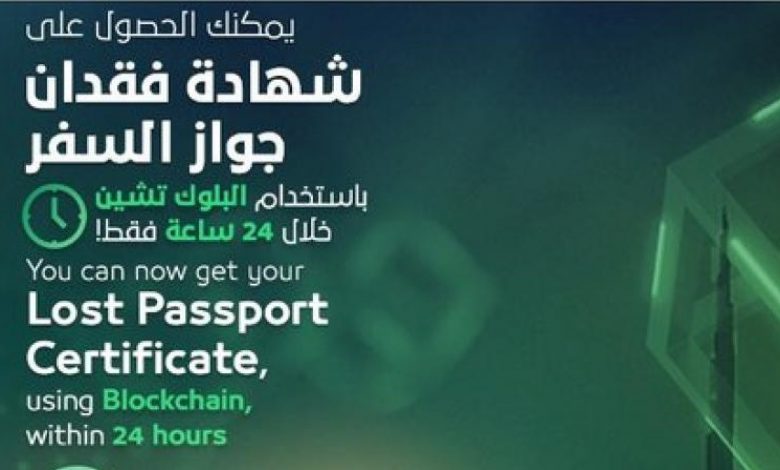 Dubai Police announced on twitter that it has utilized Blockchain enable platform to issue 3,9991 lost passport certificated since February 2021. In just 24 hours applicants can receive a new passport upon applying through either Smart Police stations, Dubai Police applications, or Dubai police official website. The platform was built by UAE based Avanza Innovations using Hyperledger Fabric.
Using Hyperledger Fabric
The Hyperledger Fabric Blockchain platform connects the police with the Dubai Courts, Public Prosecution and the General Directorate of Residency and Foreigners Affairs. Earlier, applicants had to visit each of the entities before obtaining the certificate after four working days. The blockchain-enabled service issues the certificate by e-mail without the need to visit any service centers.
In Khaleej Times article, Brigadier Khalid Nasser Al Razooqi, director-general of the General Department of Artificial Intelligence at Dubai Police, stated, " The service significantly cuts the time it takes to register a lost passport. The service enables customers to get the certificate in three steps rather than eight. "Customers can apply for a lost passport certificate via the Dubai Police website, smart app or a Smart Police Station (SPS). Alternatively, they can avail the service through the blockchain-enabled service channels of the Dubai Public Prosecution, Dubai Courts and the General Directorate of Residency and Foreigners Affairs."
Lost Passport Journey
Avanza Innovations is the Blockchain solution provider behind the new service. Avanza has been working on this project with Dubai Police since 2019. UNLOCK in a previous article spoke with CEO of Avanza Innovations Mr. Waqas Mirza, who stated at Gitex 2019, " Avanza Innovations is working on is what Dubai Police are calling the "Lost passport Journey". Dubai Police alongside Dubai Courts, Dubai prosecution as well as GDFRA (General Directorate of Residency and Foreigners Affairs) are developing this journey together. The journey will minimize the time needed to wait for a new passport from four days to one.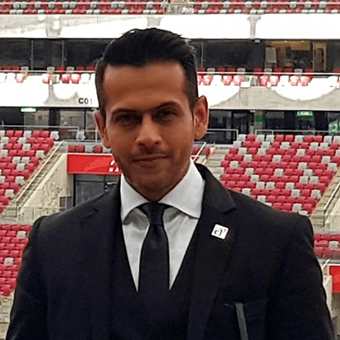 As Mirza explains, "We have worked with Dubai Police and the other entities to develop a blockchain platform built on Hyperledger Fabric that will streamline the process of obtaining a new passport as well as notifying authorities of lost passport. Before a UAE resident had to first to Dubai Police to claim their passport is lost then go to GDFRA, then Dubai Prosecution, then Dubai Courts and finally to Dubai Police to get a certificate. Then the customer needed to apply for a new passport at their embassy before finally visiting the GDRFA to get a new residency permit. In the new service, the customer will get a lost passport certificate from police in one day, before heading to the embassy and GDRFA."
To be used during Expo2020
According to Waqas the Blockchain enabled Lost Passport Journey service will be used during Expo2020 as many visitors will be entering the country and passports might get lost in the process. The announcement was also made by Dubai Police announcing a Memorandum of Understanding signed to share data between these governmental bodies during Gitex.