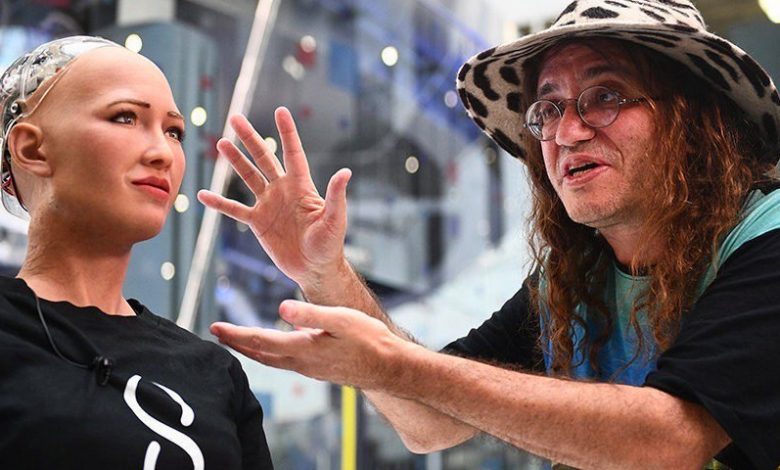 SingularityNET, Amsterdam headquartered company in the field of Artificial Intelligence, Blockchain and Robotics, the creators of robot Sophia will open a research and business development unit in Dubai as part of plans to expand in the Middle East. The news was published in an article on the National UAE.
Dr Ben Goertzel, chief executive and founder of SingularityNET, told The National. "AI and robotics are in the early stages in Dubai or in the general Middle East. It is a new frontier for the region and that makes things very exciting," Recently, SingularityNET partnered with the Singapore and Malaysia division of Domino's Pizza to implement its blockchain-powered AI to their supply chain processes and logistics.
"Dubai is quite open for experimenting. It is attracting so much attention and there are high levels of resources and enthusiasm for AI. This is the right time to roll out AI in every aspect of industry in Dubai," said Dr Goertzel. SingularityNET aims to collaborate with local players to start its unit in Dubai, which will house both AI developers and a business development team.
"It will help us to make headway in the Middle East market," he said, without divulging a completion timeline for the new facility. Dr Goertzel, who is also chief AI advisor of Hanson Robotics based in Hong Kong that developed Sophia, said the manufacturing costs of humanoid robots would come down drastically once there is mass production.
According to Dr. Goertzel, " We are working with a factory in Shenzhen [China] to scale up the industry. Once you have a factory producing Sophia-like robots, even if they are not Sophias, costs will come down," added Dr Goertzel, without revealing the exact cost of manufacturing a humanoid.
The robotics market was valued at $31.78 billion in 2018 and is expected to surge at a compound annual growth rate of 25 per cent over 2019-2024, according to the Indian market research company Mordor Intelligence.