CryptoMining
DeFi
Core Scientific digital asset mining entity to list on NASDAQ Market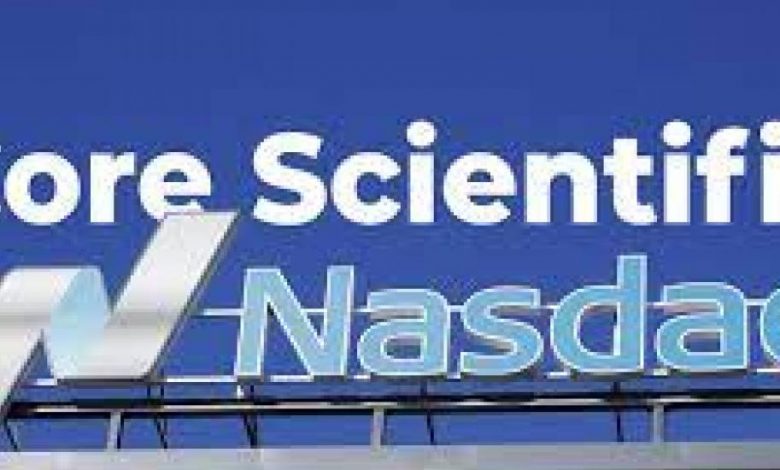 Core Scientific Holding Co. customizable infrastructure and software solutions to large scale customers for blockchain hosting and digital asset mining, and Power & Digital Infrastructure Acquisition Corp. (Nasdaq: XPDI), a publicly traded special purpose acquisition company,has entered into a definitive merger agreement pursuant to which XPDI will acquire the Company (the "Transaction"). As a result of the Transaction, which values the Company at a pro forma enterprise value of approximately $4.3 billion, the combined company is expected to operate as Core Scientific, Inc. and remain a publicly listed company on the NASDAQ stock market.
Core Scientific is the largest blockchain infrastructure, hosting provider and digital asset miner in North America, with estimated year-end power capacity of approximately 510 megawatts through four dedicated facilities strategically located across the United States. The Transaction positions Core Scientific to mine for digital assets and provide and develop hosting and other blockchain services at scale, using low cost, clean and renewable energy for a growing, global decentralized finance industry.
In addition to offering proprietary digital asset mining infrastructure and management software to large-scale partners around the world, Core Scientific's pending acquisition of Blockcap, Inc. ("Blockcap"), a leader in digital asset mining, positions the Company as North America's largest vertically integrated self-mining business. Blockcap's recent acquisition of RADAR, a pioneer in the blockchain technology space, further strengthens Core Scientific's leadership position and value creation potential through the development of decentralized finance ("DeFi") products and services. Core Scientific intends to grow its business while maintaining 100% net carbon neutral operations through a combination of clean energy inputs and the purchase of renewable energy credits.
XPDI believes that Core Scientific presents an opportunity to invest in a leader in multiple XPDI target industry sectors of blockchain and frontier technology infrastructure. XPDI's management team and independent directors comprise experienced investors, advisors, developers, and operators in energy and ESG. XPDI is a special purpose acquisition company with a blockchain infrastructure focus supported by BlackRock, the world's largest asset manager and the anchor investor in XPDI. XPDI closed its upsized, oversubscribed initial public offering in February 2021 and has approximately $345 million cash in trust.
Following the close of the Transaction, the combined company will continue to be led by Mike Levitt as Co-Chairman and Chief Executive Officer of Core Scientific. Mr. Levitt is supported by a highly successful and agile leadership team with significant expertise across the technology, blockchain, and financial services industries. Darin Feinstein, Chief Executive Officer and Founder of Blockcap and Co-Founder of Core Scientific, will serve as Co-Chairman of the Company. Mr. Levitt, Mr. Feinstein, and the management team of Core Scientific have a proven track record of building and scaling businesses and delivering long-term shareholder value.
"We are excited to enter into the Transaction at a significant inflection point in Core Scientific's growth trajectory and in the advancement of blockchain technology," said Mr. Levitt. "We have built the largest blockchain hosting provider and digital asset miner in North America. Our diversified business is positioned to continue supporting the growth and adoption of digital assets globally. We are successfully leveraging our first mover advantage, scale, proprietary designs and software, network of strategic relationships, and culture of innovation to create value for our customers and stakeholders. With our pending acquisition of Blockcap, we look forward to growing our self-mining digital asset business while continuing to deliver best-in-class reliability and performance to leading blockchain innovators."
Said Darin Feinstein, "Core Scientific's blockchain infrastructure business is unparalleled, backed by more than 70 blockchain and infrastructure-related patents and applications, and led by an amazing team, which now will be creating value for our collective stakeholders. We are proud to unite our companies and move forward into the capital markets."
Patrick Eilers, Chief Executive Officer of XPDI, said, "Core Scientific is at the epicenter of disruptive technologies, which collectively comprise a large and growing market opportunity for Bitcoin and other digital assets. XPDI views the Company as solving a pressing need for a credible, reliable and focused enterprise solutions provider capable of powering these new, long-term growth markets and adjacencies presented by broader blockchain applications and technologies. Moreover, the Company's commitment to ESG as a 100% net carbon-neutral business aligns with XPDI's aim to take today's high growth sectors and power them with more sustainable sources of energy."
Ted Brombach, Chairman of XPDI, further stated "We are very pleased to support Core Scientific's transition to the public markets and believe that the Company's vertical integration will provide a competitive advantage in the industry."
The Transaction values the combined company at an implied fully diluted pro forma enterprise value of approximately $4.3 billion, representing a 8.8x multiple of Core Scientific's 2021 projected revenue of $493 million and a 21.4 x multiple of 2021 projected adjusted EBITDA of $203 million. The Company was adjusted EBITDA positive for the year ended December 31, 2020.
The Transaction is expected to provide in excess of $300 million in net cash proceeds to Core Scientific at closing, after transaction expenses and assuming no redemptions of shares by XPDI's existing public stockholders. Existing Core Scientific stockholders are retaining 100% of their equity in the combined company. Core Scientific stockholders (including former stockholders of Blockcap) will own approximately 89%, XPDI public stockholders will own approximately 8% and XPDI's sponsor will own approximately 2% of the issued and outstanding shares of common stock, respectively, of the combined company at closing. The proceeds from the Transaction are expected to fund mining equipment purchases and infrastructure build out as the Company expands its leadership position.