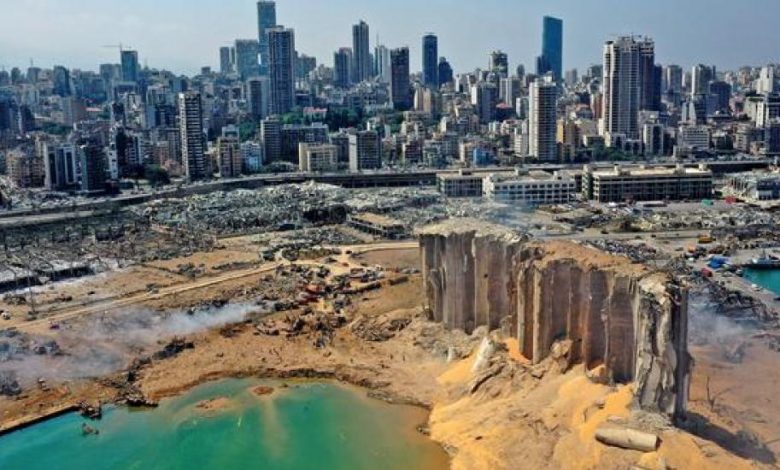 In a recent article in the World Economic Forum website, written by
Mathew Ven Niekerk,
Co Founder and CEO of SettleMint, he talks about how blockchain can improve the transparency and disclosure of procurement process which usually can be lost to corruption. This comes at a time when the Lebanese Parliament has recently adopted a new procurement law for the government.
The Institut des Finances Basil Fuleihan, mandated by the Minister of Finance and supported by several international organizations such as the World Bank (WB) and the Agence française de développement (AFD), was able to prepare a modern and unified draft law for Public Procurement that was subsequently introduced as a Bill within the Parliament, which was adopted on June 30, 2021. In general, the Law advances the procurement regime from the 1960s to the modern-day, as its provisions rely on various international standards and best practices, particularly in terms of establishing a Public Procurement Register and accessing specific information, and the creation of a centralized website dedicated to the dissemination of other specific information on e-procurement, along with new provisions on the integrity of employees engaged in procurement operations.
Yet it lacks a true transparent outlook as mentioned by a
recent article
published by transparency Lebanon. These transparency issues and lack of information could have been easily resolved through the introdcution of a blockchain platform.
As Ven Niekerk states in the article, " Governments regularly have to make trade-offs between efficiency and fairness in their services. Unfortunately, choosing one over the other often increases the likelihood of corruption. In efficient systems, the public is largely content to operate within the bounds of that system; inefficient systems cause large numbers of individuals to seek less-than-legal workarounds. Similarly, fair systems engender trust, pride and a sense of community; while unfair systems encourage individuals to seek out illegal alternatives without remorse."
Public procurement is the process of governments acquiring goods, services and works. It represents a significant portion of governmental budgets, accounting for 29% of general government expenditure totalling €4.2 trillion in OECD countries in 2013. With so much money at stake, it is unsurprising that OECD estimates 10-30% of the investment in publicly funded construction projects may be lost to corruption. Public procurement is vulnerable to corruption for a number of reasons. Parties in the procurement process, both on the public and private sides, are induced into corrupt acts by the size of potential financial gains, the close interaction between public officials and business, and how easy it is to hide corrupt actions. Blockchain has the potential to protect against these weaknesses at almost every stage of the procurement process.
As he explains in the article, In the planning stage, public officials create evaluation criteria by which bidding companies will be judged. In the bidding evaluation stage, public officials assign scores to companies using the evaluation criteria as their rubric. Without transparency, there are many opportunities for compromised public officials to rig the outcome of the evaluation process. Evaluation criteria could be retroactively changed or company bids altered, for example. Blockchain can guarantee any change is public, the original information is retained and there is a record of who made the change.
He adds, " Blockchain can also encourage a wider coalition of stakeholders to participate in and monitor procurement cycles. Too often, the most active stakeholders in any given procurement process are the public officials and the businesses directly involved – a potential problem when more than half of all foreign bribery cases likely occur to obtain public procurement contracts. Watchdog organizations, end-users, the media and citizens are discouraged from participating because procurement information is not readily available, untrustworthy, modified and/or delayed. Blockchain can provide an easily accessible, tamper-proof and real-time window into on-going procurement processes.
Projects integrating blockchain into procurement, such as this pilot programme in Colombia, conclude that "blockchain-based e-procurement systems provide unique benefits related to procedural transparency, permanent record-keeping and honest disclosure." The Colombia project noted several drawbacks, such as scalability and vendor anonymity, but newer proposals like this one to overhaul India's public procurement system are taking steps to overcome those and other shortcomings.