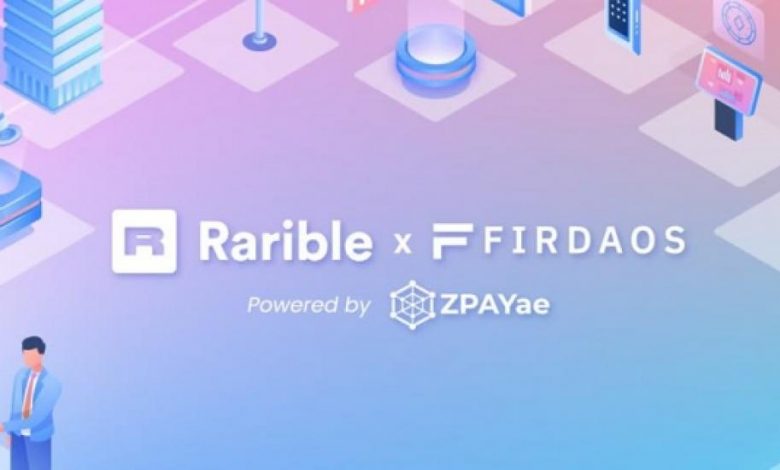 Firdaos NFT marketplace has expended their native token $FDO, will officially enable its holders to bid on thousands of NFTs on Rarible. Rarible, the Moscow-based NFT (non-tangible token) platform is one of the most popular NFT marketplaces that has recently announced their partnership with NBA Top Shot creator, Dapper Labs to bring their platform to the Flow Blockchain. Rarible's announcement will incentivize $FDO holders as the token now holds value in a transforming NFT marketplace that offers easier access for traditional consumers and brands.
Firdaos was launched in 2020 as an NFT marketplace, as a pioneering platform that offers investment opportunities in the UAE real estate sector and the music industry. Its users are able to trade digital collectibles using $FDO tokens and participate in decentralized crowdfunding. However, the latest announcement further positions $FDO as a versatile token (ERC20) enabling holders to bid on NFTs that are not limited to its platform. The founders have facilitated the opportunity to offer its investors a chance to wander into other genres of the NFT market. The announcement opens a plethora of opportunities for investors, from owning real estate and unreleased A-lister tracks, $FDO holders can also bid on the latest trending 140 NFTs that was launched on Rarible by Twitter.
"Exciting days are coming for all our followers and supporters, we've made a lot of progress in the negotiations with financial institutions and the Rarible announcement really puts us on the right track for mass adoption" – Sahil Arora, Founder and CEO of Firdaos.
Founded on the idea of removing the human element from traditional investment mechanisms, and replacing it with advanced blockchain technology, Firdaos is gradually gaining popularity in the UAE real estate sector by removing the need for third-party negotiators and replacing them with smart contracts that are bound to the properties. Sahil Arora, the founder of Firdaos and its parent company ZelaaPay is currently engaged with listing their native token, $ZPAE on the Bittrex Global Exchange. ZelaaPay will also be launching the Cryptocurrency POS terminals and debit cards throughout the UAE, thereby instilling confidence in both companies' stakeholders and showcasing the commitment to the promised deliverables.