Featured
Egypt's Pravica Blockchain enabled privacy solution provider joins Stacks Blockchain accelerator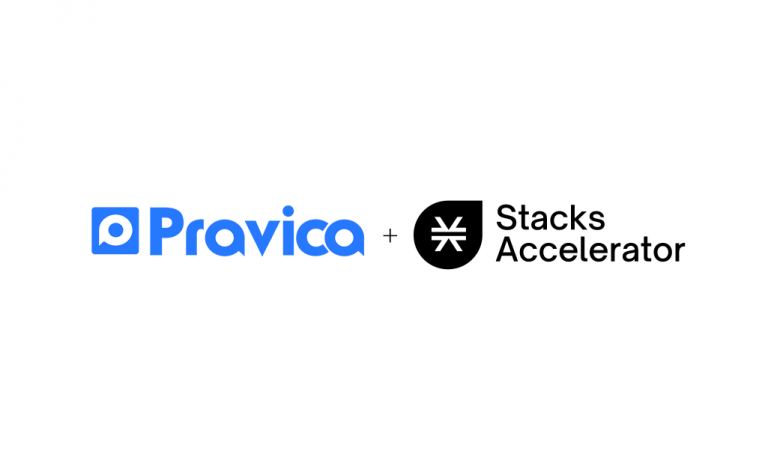 Egyptian based Pravica, Blockchain enabled private communications entity, has been accepted into Stacks Blockchain Accelerator's first cohort, joining 24 other amazing startups with an incredible momentum to build a better internet on Bitcoin within the Stacks ecosystem. By joining the Stacks Accelerator, it will offer Pravica and other entrepreneurs a springboard to success. As per Pravica announcement, " At Pravica we believe that agility is vital in any business today, and if you are not ready to react to rapid changes in technology, market competition, or consumer interests, you will struggle to stay alive. The growing consensus is that it all boils down to a simple choice: Innovate or die."
Stacks enables scalable smart contracts for Bitcoin, offering builders a unique opportunity to create long-lasting projects on the most secure and valuable network among blockchains. In addition to experienced builders within the Stacks community, the Stacks Accelerator will invest in startup teams interested in leveraging the Stacks protocol to further innovate on Bitcoin.
Pravica management adds, "With the Stacks Accelerator, we've created an offering that not only addresses the unique challenges of building in crypto but also supports teams solving real-world problems for end-users, which requires connections and knowledge from well beyond the crypto space too. With guidance from experts at organizations both inside and outside 'blockchain', founders will have direct access to a diverse and deep set of top tier resources."
Mitchell Cuevas, Head of Growth, Stacks Foundation commented, " The Stacks Accelerator will give Pravica and other companies tools to drive innovation depending on its resources, goals, and company structure. The fundamental benefit is that the Accelerator allows the startups to get access to the resources, expertise, and industry connections they need to get their concept off the ground.
The Stacks Accelerator is a 3-month mentorship-driven program for teams building the internet of the future, and Pravica is proud to be chosen as one of these teams. These teams are pioneering a generation of applications and services anchored to Bitcoin, expanding what was previously thought possible on the network and further unlocking the immense value in it."
Casey Taylor, VP of Network & Development at DCG ( Digital Currency Group) adds, " Stacks is backed by Silicon Valley's A-List, and the accelerator will open the doors for Pravica and all other 24 startups to connect with and pitch their business model and ideas to some of the most prestigious and highly ranked investors in the industry such as USV, Digital Currency Group, and Winkelvoss Capital, to name a few."
Prior to this Pravica
had raised
half a million dollars.