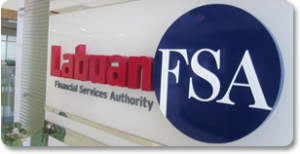 Fasset is currently in the process of testing its tokenization assets platform in Bahrain under Central Bank of Bahrain sandbox
Fasset
, a digital asset gateway and provider of tokenisation services for sustainable infrastructure assets, which has a presence in Bahrain and the UAE has received three separate full authorizations from the Labuan Financial Services Authority (LFSA), in the Federal Territory of Labuan, Malaysia to commence its digital asset business operations from the country. The reception of these licenses represents Fasset's first full licensing outside of the Middle East. The company has received
authorization
from the Central Bank of Bahrain to test its solutions for the tokenisation of real assets in the country's FinTech Regulatory Sandbox — the first such authorisation of its kind globally.
The Labuan licensing will allow for the expansion of its services to more than 180 different jurisdictions and will serve to accelerate the company's venture into the Southeast Asia market. The move comes as part of the company's long-term growth plans to strengthen its presence across South and Southeast Asia. Mohammad Raafi Hossain, Fasset Chief Executive Officer and former Advisor to the UAE Prime Minister's Office, says: "We are honoured to have received licensing from the LFSA, which itself is a leader in regulating the fintech sector and shaping the digital economy within the region. The reception of these licenses serves as a starting point for Fasset's expansion in Asia, as we strive to bring new financial opportunities to investors and consumers across the continent. South and Southeast Asia are ripe for digital transformation and disruption, and we plan to play a central role in accelerating the growth of both the digital asset and ESG sectors in both of these regions."
Commenting on Fasset's licensing, Farah Jaafar-Crossby, Chief Executive Officer of Labuan International Business and Financial Centre (Labuan IBFC) of Malaysia, says: "Labuan serves as a hotbed for innovation within the region, attracting some of the most globally sought-after projects in the emerging technologies space. We are proud to remain a chosen hub for financial and technological innovation for trailblazing firms like Fasset, many of whom elect to base their Southeast Asian operations from our shores. We believe that by supporting these innovative businesses, we not only strengthen Malaysia, but Southeast Asia collectively."
This year as well Fasset Exchange announced it its
tokenizing Tesla
charging units in Bahrain as a pilot initiative.