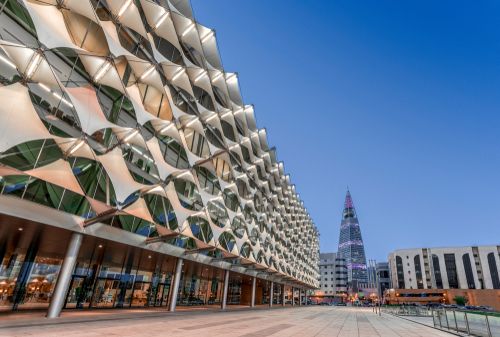 Technology driving force for around 70 percent of invstment deals in KSA
In a recent report issued by WAMDA, the Saudi Arabia dominated the startup investment market in the Middle East and North Africa (MENA) region during May, figures have revealed. Around $110 million was raised across 35 deals over the month. The majority of startups came from KSA where nine startups raise 46.6 million USD, most of them through the $30.5 million Series B funding by Sary, a business-to-business (B2B) marketplace that connects small firms and wholesalers.
Wassim Basrawi, the managing director of Wa'ed, the entrepreneurship arm of Saudi Aramco, told Arab News: "It is not surprising that venture capital deal making is picking up in the Saudi market. We've been observing that now for months as the Kingdom emerges from (the coronavirus disease) COVID-19 pandemic." So far, during the second quarter of this year, Wa'ed has
announced
venture capital investments in Saudi firms such as blockchain artificial intelligence company IR4LAB, drone maker FalconViz, and hydroponic technology business Red Sea Farms.
"Public sector support for Saudi entrepreneurs has actually increased during the pandemic, and many Saudi startups, like Red Sea Farms, are starting to also attract international investors," Basrawi added. The B2B e-commerce sector generated the most interest, raising $37.6 million throughout the MENA region. Second-most popular among investors was financial technology (fintech) with $18.5 million, while logistics raised $10 million, education technology $6.9 million, and tourism $6 million.
The technology sector had been the driving force for around 70 percent of the company's deals this year across all markets, with this also being true in Saudi Arabia. "Saudi Arabia's commitment to technology is clear and being led from the very top which is helping to drive both tech startup culture, and investment in the sector.