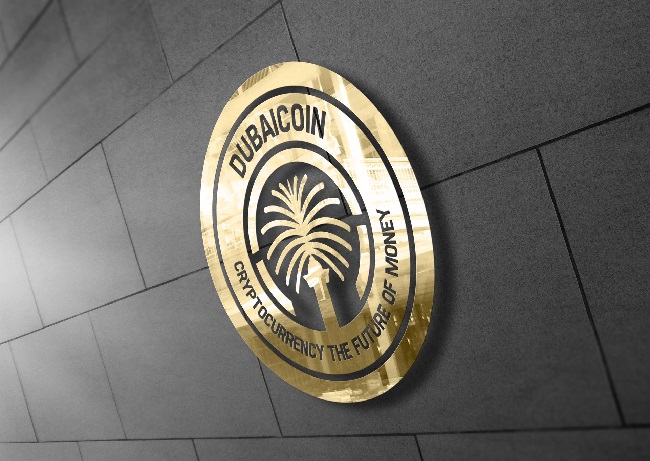 DubaiCoin, an Initiative from UAE based ArabianChain to enable public Blockchain technology, has been in the news recently after a group of scammers decided to create a fake website (dub-pay.com) and fake press release enticing buyers to purchase the coin at a price of 18 USD, claiming that DubaiCoin was the official cryptocurrency for the city of Dubai. UNLOCK which like many other media outlets published the press release; quickly deleting it after being made aware of the scam.
Yet, some damage had been done and the DubaiCoin debacle did not end as swiftly as it began. In less than 24 hours, DubaiCoin's price was pumped on the only exchange where it is still being traded, HitBTC. It quickly rose from 13 cents to $1.17 in just one week. ( crypto.com source) The main issue is not only the fact that scammers came into the picture and pumped the price with no backing, but that DubaiCoin has been left in limbo for the past three years.
DubaiCoin History
UNLOCK spoke to the original creator of DubaiCoin, who later on sold the network and concept to ArabianChain and was Chief Technology Officer at ArabianChain until his departure in 2018. Walid Messaoudi, previous Co-Founder and currently Project Manager of Artichain, explained to UNLOCK, "I started DubaiCoin back in 2017 given that I am a programmer and later on partnered with Founder of ArabianChain at that time Mohammed AlSehli."
The project which was built on the Ethereum Blockchain started to gain traction given that it was the first public cryptocurrency to be launched out of the MENA region at that time. The price of DubaiCoin which was launched for trading on April 6th 2017 rose from 90 cents, to 6 dollars and at one point was traded at almost 50 USD.
A year later in 2018, for reasons un-bespoke to UNLOCK Messaoudi and AlSehli parted ways. Since then Messaoudi states that DubaiCoin as a project has been put on hold and no further development has been made to it.
DubaiCoin which had been traded on Cryptopia, HitBTC, and Livecoin is now only traded on hitBTC. In 2021 Cryptopia was reportedly hacked for 24 million USD with 60,000 USD worth of cryptocurrency stolen and was eventually liquidated, as was Livecoin in 2020 the Russian Crypto exchange.
The Rise of PalmEx and the Freezing of DubaiCoin
After DubaiCoin initiative as a public blockchain technology, was put on hold with only uptake and maintenance being carried out. ArabianChain management started to work on Palmex crypto exchange. According to Messaoudi, "I think the management team stopped working on DubaiCoin because of a lack of developers. However I feel it is a stronger project than Palmex Exchange."
Messaoudi adds, "There are millions of dollars vested into DubaiCoin from individuals in the UK, Pakistan, USA and Europe. One investor I know bought 1.2 million Euros worth of DubaiCoin back then. I believe in DubaiCoin, and regardless of what happens whether I get endorsement from ArabianChain or not, I would move forward with DubaiCoin project and fork it, integrate it with IOT (Internet of things). I would develop it and move it forward."
UNLOCK also spoke the management team at ArabianChain to take their side of the story and learn more about DubaiCoin and its future.
According ArabianChain official, " When it comes to the recent scam, thankfully we as ArabianChain intervened early on. The fake website that was created and was claiming to sell DubaiCoin at 18 USD was quickly shut down after we collaborated and contacted Dubai Electronic Security Centre. Only a few buyers were scammed from the fake website, resulting in the loss of around 2000 to 3000 USD. Most of these buyers were from India."
The Official further explains, "DubaiCoin is a community project. It is built on Ethereum as an open source network and ArabianChain does not make any profits or money off of it. DubaiCoin is still being mined with already 2.6 million coins mined out of the 4.6 million total available coins."
He clarifies that ArabianChain did not carry out an ICO for DubaiCoin so no capital raise was done. The network source code was acquired by ArabianChain from Messaoudi and the name changed to DubaiCoin DBIX. According to the official, the only thing ArabianChain handles is the DubaiCoin official wallet, and the cost of keeping the network up and running. He adds, "We are committed to keeping the public network up and running but today we are working on Palmex crypto asset exchange and are looking to receive a regulated license from Bahrain."
He believes the scammers are a group of people and not one individual and that they aimed to pump up the price of DubaiCoin and make a profit. He explains, "Many people look at DubaiCoin as a form of CBDC (Central Bank Digital Currency) when in fact it isn't because it is a public cryptocurrency and thus can never be endorsed by a country as an official crypto currency. Today we cannot know who is buying or selling DubaiCoin, but what we have noticed is that three to four big miners are forcing the pump and a big DubaiCoin Wallet has been changed. But we cannot tell who is mining, and who these wallets belong to."
At the time of the interview, HitBTC had frozen trading on DubaiCoin until further notice, and CoinMarket cap delisted so they don't push pump.
When asked about the DubaiCoin stuck at Cryptopia, ArabianChain official explains, "Six months ago the courts came to a decision to unfreeze DubaiCoin on Cryptopia since they were not hacked in first place. Once the DubaiCoin on the platform are verified, these coins should be released."
In terms of what could be done with DubaiCoin, The official suggested that at one point given it is an open source network it could be forked and renamed. It could also be used as a form of payment maybe in other projects. He states, "At one point in time, ArabianChain employees used to get paid in DubaiCoin DBIX, and as such you can still exchange it for Bitcoin or other crypto currencies out there."
Back in July of 2019, ArabianChain had issued a statement with regards to the future of DubaiCoin and the reason for the freeze on any activities. The statement reads, "After spending couple of years supporting the DBIX network without significant interest from the region in utilizing public and decentralized networks in general, alongside the absence participation from the local development community in open-source projects and the lack of commercial incentive for the company to continue supporting the project as we have not raised any funds from the community nor we had a pre-mine to support the development, maintenance, listing, auditing, hosting, community management, security and bug bounty programs and all the various costs associated with such a complex system, we came to the realization that we need to change and we need to restructure the way forward in order to have a healthier and more focused approach towards the project and the community."
The statement goes on to further explain the possible uses for DubaiCoin in the future.
The Future of DubaiCoin
Whatever the case, it is a lesson for all crypto enthusiasts, buyers and holders. A UAE resident lost what he deems as his life savings (15,000 AED) after buying into the fake DubaiCoin website. Aristeo Batol, a UAE-resident, said he had invested in 'DubaiCoin' last week through his friend but lost the amount. Speaking with Khaleej Times he had said "I lost my job and my only savings,"
Yet many before him had mined DubaiCoin and are still awaiting their return on investments. DubaiCoin while a great concept especially since it was launched back in 2017 before the full burst of cryptocurrencies and the consequent embracing of this new alternative asset class and currency, is in search of a new vision and mission, and even name, for it to become a viable cryptocurrency and until then it seems the DubaiCoin community of miners and holders will have to be patient.