Featured
Egyptian Fintech Firm partners with Blockchain HashCash Consultants for Blockchain enabled payments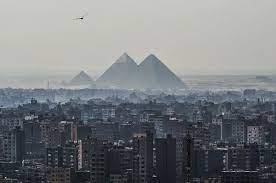 Blockchain software entity HashCash Consultants has partnered with an Egyptian Fintech company to provide crypto solution for financial inclusion. According to statistics from 2017 reveal that out of the 1.7 billion of the world's population remain unbanked, Egyptians comprise a staggering 85%. This amounts to a substantial 1.4 million unbanked Egyptians.
HashCash Consultants will engineer a crypto solution that enables unbanked Egyptians instantly transfer funds to anywhere within the country incurring no transaction fee. The project involves mobile wallets and kiosks established across the country whereby people may top up their accounts with cash at the kiosks and transfer the tokens worth the respective amount to the target recipient. The recipient may straightaway use the received coins from their mobile wallet or encash the amount at a post office or designated ATMs for a small fee.
The project will entail the development of a crypto token for internal transactions in the country. Founder and CEO of HashCash, Raj Chowdhury remarks, " This project aims to accomplish the goals of the crypto-community at large, albeit, in parts. However, we should keep options for future expansion open,"
"Projects on crypto tokens such as these, resolve a whole lot of problems not just for unbanked individuals but also those looking for instant fund transfer and investment. Despite initial glitches, a diversion into this form of financial solutions is sure to yield greater returns," adds Chowdhury.