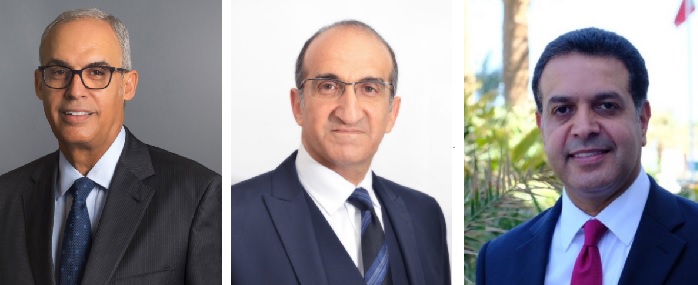 The CBDC Pilot will be used for cross border payments using JP Morgan's Onyx
As part of the Central Bank of Bahrain's vision to improve the customer experience for safe and efficient settlement solutions, CBB is collaborating with J P Morgan and Bank ABC in a pilot scheme to introduce instantaneous cross border payment solution leveraging state of the art technology and digital currency ( CBDC).
Bank ABC along with J.P. Morgan will pilot the transferring of funds from and to the Kingdom of Bahrain in US-Dollars for payments from buyers to suppliers. This will lead to suppliers being paid faster and buyers originating payments in shorter time periods without the need for holding funds in advance. The Central Bank of Bahrain will act as a close partner in the pilot between Bank ABC and J.P. Morgan and going forward would look to extend the collaboration to Central Bank Digital Currencies (CBDCs).
In a statement by H.E. Rasheed Al-Maraj, Governor of the Central Bank of Bahrain, "We at the Central Bank of Bahrain are extremely pleased to announce this collaboration which is in line with our vision and strategy to continually develop and enrich the capabilities extended to the stakeholders within our financial services sector in the Kingdom using emerging technologies. Through this pilot with J.P Morgan and Bank ABC, we aspire to address the inefficiencies and pain-points which exist today in the traditional cross-border payments arena".
Bank ABC's Deputy Group CEO, Mr. Sael Al Waary commented, "We are excited to collaborate with the CBB and JP Morgan in this landmark pilot, to develop a more efficient payments infrastructure, focused on addressing the current limitations in cross-border payments. We envisage major changes across the world with digital currencies, which will play a critical role in enabling the future digital economies."
Ali Moosa, Vice Chairman of Wholesale Payments at J.P Morgan, states "J.P. Morgan
ONYX
has been setup with the mandate to lead the buildout of next generation clearing and settlement infrastructures and we are delighted to partner with a leading central bank and regulator like the CBB and an innovation-focused partner like Bank ABC to lead the buildout of a next generation payment and settlement infrastructure".