Featured
Government
Ethiopian Education Ministry signs agreement with Blockchain IOHK for blockchain based national student ID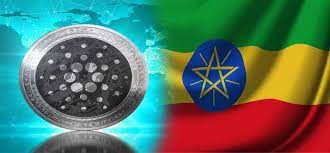 Ethiopia and Blockchain IOHK will implement a blockchain-based national student and teacher ID and attainment recording system to digitally verify grades, remotely monitor school performance and boost nationwide education and employment. The system will give all students blockchain-verified digital qualifications that reduce fraudulent university and job applications, said the ministry.
The blockchain will allow education authorities to track students activity at general education level and help the teachers to manage his students. Education Minister Getahun Mekuria (PhD) said the project would make the nation's education provision more dynamic. According to the minister, as the country is leading the way in using blockchain to digitalize education and as the form is a key plank for national digital transformation strategy.
The minister also said the blockchain offers a key opportunity to end digital exclusion and widen access to higher education and employment. John O'Connor, IOHK's African Operations Director, said the new partnership could well be the spark that ignites a tinderbox of blockchain innovation throughout the African continent.
Prior to this Founder of Cardano and CEO of IOHK, Charles Hoskinson, launched an enterprise blockchain framework that aims to provide financial services to billions of people living in African countries. As he announced it will first be used in Ethiopia to develop a new cryptocurrency to provide a secure and dependable means of payment for the nation's capital. Atala, IOHK's framework is an enterprise framework similar to Hyperledger Fabric. However, the point is to be a solutions provider for governments in need of a municipal currency or a supply chain management system. This requires a type of framework that serves as libraries and modules that would allow governments to rapidly build a product for end users," Hoskinson told me.