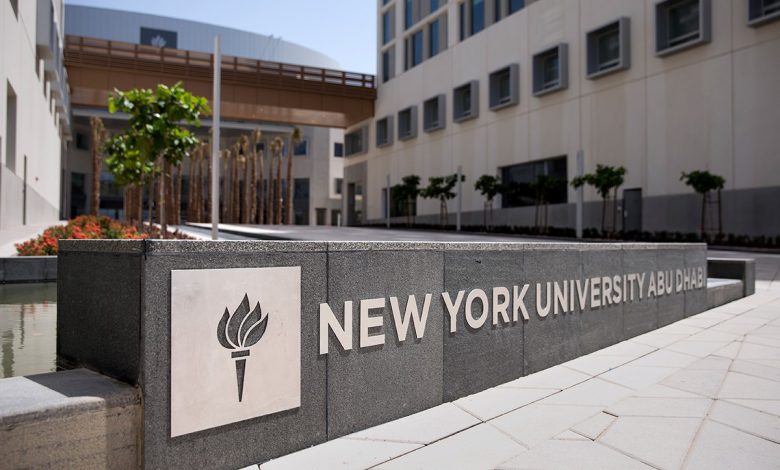 UAE NYU University has joined Ripple's University Blockchain Research Initiative (UBRI)—the leading university blockchain accelerator program. In a press release announced by Ripple the company welcomed the University of Capetown, Reykjavik University, and New York University Abu Dhabi (NYU Abu Dhabi) to solve key challenges in financial technology and advance real-world solutions for blockchain and cryptocurrency. The three additions join more than 35 global university partners already deeply engaged in blockchain research and building new use cases for fintech.
Launched in 2018, UBRI is helping to move the blockchain industry forward by providing faculty and students with the technical tools and resources required to thrive as part of the next generation of tech talent. Innovation and technological advancements have traditionally stemmed from academia. By supporting new curriculum, research and technical problem solving, knowledge sharing, and convening, UBRI is leading the fintech workforce of the future.
For example, Yuliya Guseva of Rugters Law School recently conducted research into global crypto enforcement, while Oxford's Saïd Business School is launching a new Future of Finance and Technology Initiative for which UBRI will sponsor Ph.D. research into open banking and financial wellness innovation. To date, UBRI has grown to see more than 280 research projects and 161 new or modified courses across 18 countries.
Students at the University of Cape Town's School of Economics will also focus their research on central bank digital currencies (CBDCs), delving into issues such as interoperability, financial inclusion and secure digital identity. Co-Pierre Georg, Associate Professor at the University of Cape Town and course convener for the MPhil in Financial Technology explains, "Central banks around the world are studying the use of distributed ledgers to overhaul their payments infrastructure, and nowhere is this more important than in Africa. With our large remittance sector and high cost of cash, this grant will help us accelerate our activities to create the necessary skills to ensure the innovativeness of our financial services sector."
NYU Abu Dhabi, UBRI's first partner in the UAE will also join universities such as National University of Singapore, University College London, Stanford University and ETH Zurich, which are deploying research into CBDCs. Students in NYU Abu Dhabi's Social Science division will explore new use cases for digital assets in courses such as, "FinTech Innovation: Finance, Technology, Regulation" and "Crypto Economics." Ripple is also thrilled to be part of the Corporate Sprint Accelerator Program developed by startAD, the startup accelerator powered by Tamkeen and anchored at NYU Abu Dhabi. By joining the sprint accelerator, UBRI will steer fintech and blockchain startups from around the world to launch and grow into the UAE market through pilot projects with innovative corporations.
"Blockchain is the cornerstone of the digital transformation that will drive economic development in the decades to come. In fact, the global blockchain distributed ledger market size is projected to reach $137.29 billion by 2027, growing 62.7 percent from 2020 to 2027," said Ramesh Jagannathan, Managing Director of startAD and also Vice Provost for Entrepreneurship at NYU Abu Dhabi. "NYU Abu Dhabi and startAD intend to be at the forefront of research and implementation of new technologies into real-world applications, spurred by visionary government initiatives and groundbreaking initiatives such as Ripple's UBRI."