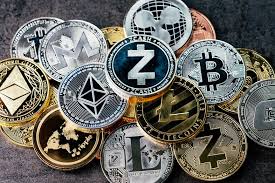 GCC makes up 60 percent of crypto market in the MENA region
While globally the crypto assets market currently stands at around 1.8 trillion USD and is anticipated to cross the 2.5 trillion USD by end of 2021. As for the MENA region which currently contributes around 2 percent of the global total equalling 364 billion USD. These statements were made by Dina Sama'n Founder and Managing Director of CoinMENA cryptocurrency exchange based out of Bahrain in a recent interview with Gulf Business. Sama'n adds, " We expect the MENA region to contribute to 2.5 percent of the global total by the end of the year. GCC represents 60 percent of MENA crypto assets market, equating to 25 billion USD."
CoinMENA recently launched its operations in Bahrain as a Shariaa Compliant crypto assets exchange. CoinMENA is the second crypto exchange to be launched from Bahrain. More and more crypto asset exchanges are being launched in the region, with BitOasis announcing their license approval from ADGM.
Other crypto assets exchanges will also soon be announcing their license approvals and launchings. These include crypto exchanges launching out of ADGM in Abu Dhabi. This will definately increase the crypto asset purchasing and trading in the region and eventually lead instittutional investment in crypto.
Turkey which recently banned the use of crypto in payments, has seen two of its crypto exchange operators close down, and as a consequence Turkey has annouced it will be regulating the crypto asset exchanged rather than banning them.