Featured
Blockchain Traceability platform Aura gets support from Cartier, Prada and LVMH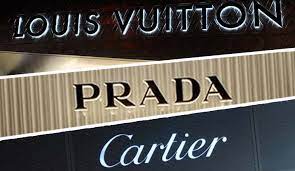 Cartier alongside LVMH and the Prada Group have announced the creation of the AuraBlockchain Consortium which is developed alongside Microsoft back in 2019. Cartier, LVMH, and Prada will be supporting the first global blockchain solution dedicated to the luxury industry.
The Consortium will promote the use of a single global blockchain solution open to all luxury brands worldwide to provide consumers with additional transparency and traceability. Cartier, LVMH and Prada Group have created together a single solution to address the shared challenges of communicating authenticity, responsible sourcing and sustainability in a secure digital format.
The technology offered by the Aura Blockchain Consortium enables direct-to-consumer access to product history and proof of authenticity. Consumers can easily and transparently follow a product's lifecycle, from conception through distribution, with trusted data throughout, and thus strengthen their relationship with their favourite luxury brands.
Cyrille Vigneron, President and CEO of Cartier International and Member of Richemont's Board and Senior Executive Committee: "The Aura Consortium represents an unprecedented cooperation in the luxury industry. Blockchain is a key technology to enhance customer service, relationship with partners and traceability. The luxury industry creates timeless pieces, and must ensure that these rigorous standards will endure and remain in trustworthy hands. We therefore invite the entire profession to join this consortium to design a new luxury era enabled by blockchain technology."