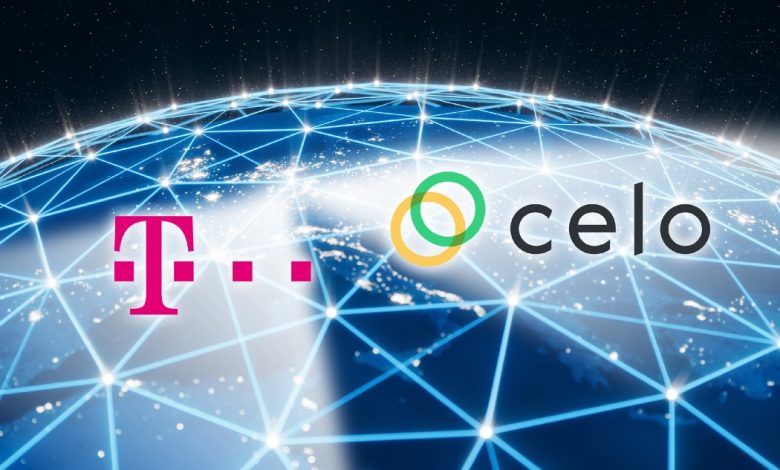 Deutsche Telekom, one of the world's leading telecommunications companies with more than 242 million mobile customers, is joining the Blockchain Celo Ecosystem.
As part of the partnership, Deutsche Telekom is joining the Alliance for Prosperity, making a strategic purchase of the Celo native digital asset (CELO). T-Systems MMS, subsidiary of Deutsche Telekom, will operate a validator group in the Celo network, securing the network and providing exposure to staking rewards for CELO token holders. This makes Deutsche Telekom the first mobile carrier to join hundreds of organizations in the global Celo community including, existing CELO holders a16z, Polychain Capital, Jack Dorsey, and Reid Hoffman.
Deutsche Telekom is also opening up its SMS API to allow validators to send verification text messages using their service. Increasing the diversity of SMS providers on the Celo platform improves both the security and reliability of the decentralized phone verification protocol, which plays a central part in making the Celo blockchain easy to use.
"We're excited to have Deutsche Telekom help secure the Celo network, further develop the Celo infrastructure, and make meaningful contributions as a validator," said Rene Reinsberg, co-founder of Celo. "The powerful combination of owning CELO and building on its mobile-first platform will help accelerate mass market adoption of digital assets and enable safe, secure and cost-effective payments to people around the world."
In many developing countries, the market penetration of banking and financial services is much lower compared to the prevalence of smartphones, which for millions of people, is the most important device that they use. The untapped potential of mobile phones creates new opportunities for mobile carriers to take advantage of all that Celo's mobile-light, decentralized blockchain platform offers: speed, transparency, and low cost.
Building on Celo's mobile-first platform enables mobile carriers to seamlessly integrate mobile-friendly blockchain-based solutions and serve customers in new, meaningful ways. This includes instant access to capital through savings, micropayments, and low-cost peer-to-peer global remittances — all of which are accessible just by using a mobile phone.
Following a governance proposal approved in early March, a Euro-denominated stablecoin (cEUR) is launching on Celo this quarter. The Celo Euro (cEUR) — combined with Celo Dollar (cUSD) — marks the second stablecoin for mobile payments available for use and transfer on the Celo blockchain in the past year. The addition of cEUR will allow more users to transact in a familiar feeling currency.
cEUR (Celo Euro) is a stable digital asset that algorithmically tracks the Euro. As with the Celo Dollar, the Celo Euro is supported by the Celo Reserve, a diversified portfolio of cryptocurrencies. Celo's digital currency cUSD and cEUR provide people all over the world with a stable, secure, inexpensive, and easy way to transfer value and engage in financial activities that were previously inaccessible to them. This includes low cost peer-to-peer remittances between mobile phone numbers, exchanges, and cash in cash out providers.