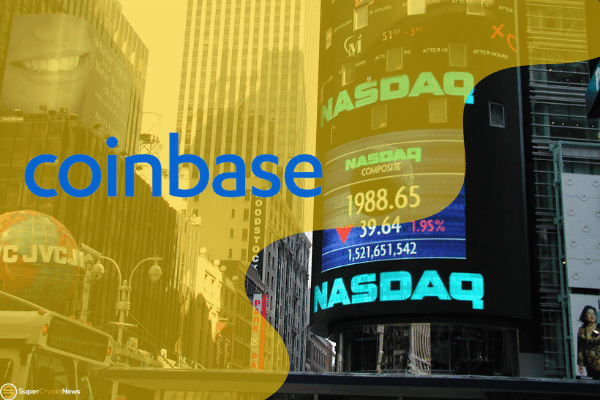 Nasdaq which announed that Coinbase's reference price for its direct listing is $250 valued the company at 65.3 billion USD. This doesnt indicate how the stock will open on Nasdaq.
Coinbase will become the first major crypto business to go public in the USA, and its market cap might reach 100 billion USD making it one of the country's 85 most vlauable companies.
Coinbase which primarly trades cryptocurrencies with Bitcoin topping their list chose direct listing path to the public market rather than pursuing a traditional IPO. That means instead of raising cash by selling new shares to a group of institutional investors, Coinbase is allowing existing stakeholders to start selling immediately at a market-driven price.
Coinbase said last week in announcing preliminary first-quarter results that revenue in the period surged ninefold to $1.8 billion, and net income climbed to between $730 million and $800 million from $32 million a year earlier. The vast majority of transactions on Coinbase involve the purchasing of bitcoin and ethereum, which have been on a historic tear, climbing over 800% and 1,300%, respectively, in the past year.
For the full year of 2020, revenue more than doubled to $1.28 billion, and the company swung from a loss in 2019 to a profit of $322.3 million.
Coinbase has mapped out a plan to be at the center of an emerging "cryptoeconomy," in which financial transactions and online marketplaces will largely move to the blockchain, giving investors a wide set of digital currencies to buy and trade. But the company has acknowledged that short-term growth will primarily be dictated by the price and transaction volume of bitcoin.