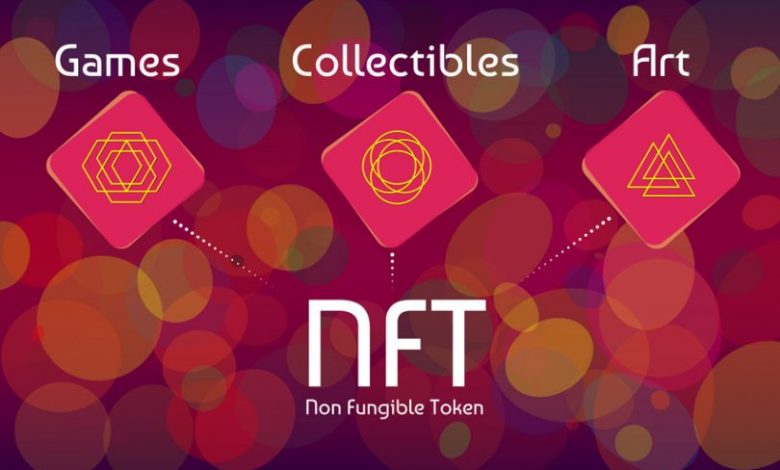 NFTs are digital blockchain-linked assets that, unlike Cryptocurrencies, are completely unique and not interchangeable with any other asset. Examples range from plots of virtual land in multi-user platforms, to programmable art, to ownership records for physical assets. Because they are unique and impossible to replicate, they can bridge the gap between the virtual and the physical economies, offering a huge market of valuable digital goods that can be scaled, collected, and traded. A recent report by NonFungible.com, an NFT market analyst firm said that: "The non-fungible token (NFT) market tripled in 2020, with the total value of transactions increasing by 299% year on year to more than $250m, according to a new study released by NonFungible.com,. Developed with support from foresight business L'Atelier BNP Paribas, the report – the third annual study of the NFT market – finds that NFTs are primed to become a leading emerging asset class for the Virtual Economy in the years ahead, both in terms of their financial value and their practical uses, and a major driver of economic activity in virtual worlds."
The NFT article continued: "The report, which uses proprietary technology to track activity in the NFT market, found that the total value of all NFT transactions (which includes sales and all other transactions such as "breeding", "minting" and renting) increased from to $62,862,687 in 2019 to $250,846,205 in 2020. In addition, NonFungible.com also found that market activity has increased significantly: the total number of active wallets transacting NFTs (including buying, selling, holding or using them in a blockchain application) skyrocketed, growing 97%, from 112,731 in 2019 to 222,179 in 2020. Similarly, the number of buyers and sellers rose from 44,644 to 74,529 (+66%), and 25,264 to 31,504 (+24%), respectively. The number of active wallets accelerated throughout 2020, suggesting even stronger growth ahead in 2021: Q4's total growth was twice Q3's, and three times that of Q2."
Tapinator, Inc. (OTCPK: TAPM) BREAKING NEWS – Tapinator Announces NFT500 – Innovative NFT Casting Service and Collection Platform to Launch This Summer – Tapinator, a developer and publisher of category leading games for mobile platforms, is pleased to announce that it is in development on NFT500, a subscription casting service and collection platform focused on blue chip NFTs. The term "casting" refers to displaying digital art, in the form of NFTs, on a physical display. In addition, the platform may allow subscribers and other stakeholders to participate in the potential appreciation of the NFTs. The service is expected to launch this Summer, with a preview companion mobile app planned for later this Spring. Consumers may sign up for the service at nft500.com.
We expect NFT500 will represent a premier collection of blue chip NFTs from top digital and traditional artists from around the world. While still nascent, we have already begun to build this collection and we expect to accelerate these ongoing efforts in the coming months and years. Initially, we plan to launch a mobile application that will provide discovery access to the NFT500 collection. This will be followed by the NFT500 service that will provide customizable access to the collection through an exclusive subscription casting service. We are taking a unique, artist-centric and long-term approach to this exciting new asset class. Data science and proprietary relationships will drive our art acquisition strategy. We will be commissioning NFTs directly from artists, in addition to working with forward thinking galleries and auction platforms.
The NFT500 service will offer a unique pricing and scarcity structure that will include a generous downstream royalty system for participating artists. We are also exploring the possibility of including both our casting and artist communities in any potential long-term capital appreciation from the collection through the recently minted $NFT500 Token, although we cannot guarantee that any appreciation will occur.
Ilya Nikolayev, CEO of Tapinator, commented, "When we look out several years, we envision consumers with screens in their homes displaying NFT based digital art. We expect that a substantial majority of these consumers will choose not to spend tens or hundreds of thousands of dollars on NFT collections, but rather will utilize our NFT based subscription service to cast pieces from our collection onto their wall. In addition to enjoying pieces from our collection, subscribers may, through the $NFT500 Token, simultaneously have the ability to participate in the potential appreciation of the underlying collection of blue chip NFTs that comprise the NFT500. We look forward to providing more information about this new casting service and collection platform in coming months as we approach the launch."