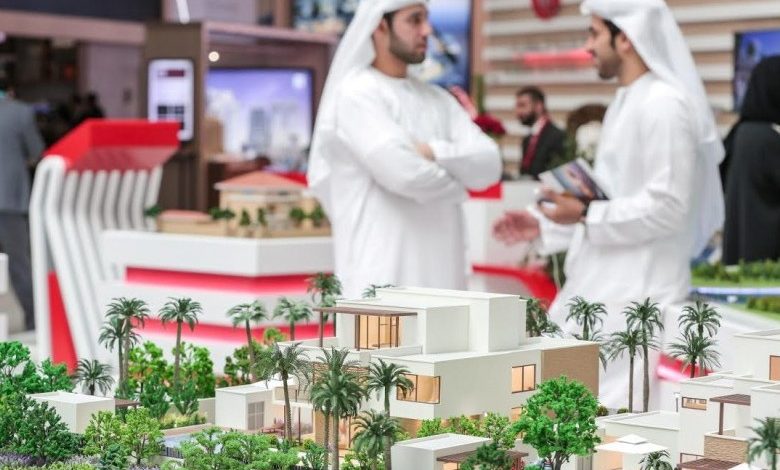 Blockchain has revolutionized almost every sector but its influence over the real-estate sector takes it one step further. The amalgamation of Blockchain and real estate has several possibilities such as a land registry for immutable records or digital loans based on a property.
However, the most innovative and influential use-case is the tokenization of real estate.
What is Tokenization?
Tokenization, at the very core, is the digitalization of an asset.
In essence, tokenization on Blockchain is implemented by issuing a number of tokens that represent equal value on the network as carried by the asset in real life. Blockchain enables the storage and transfer of these cryptographic tokens in a frictionless manner.
A noteworthy observation here is that the concept of tokenization for the purpose of digitalization has been around for decades but it is due to Blockchain that it has become feasible. Specifically for the real estate sector, tokenization and Blockchain are together bringing true digitalization.
As of today, the total value of real estate, including commercial and residential property, is estimated at around $280 trillion. Problems such as lack of liquidity, no visibility, intermediaries, high processing fee, and the absence of fractional ownership have always been associated with this sector.
Tokenization on Blockchain has surfaced as a perfect solution for such problems.
Why Tokenize Real Estate
Leveraging Blockchain and smart contracts, digitally represented assets can be tracked in terms of ownership and can be brought under predefined rules and regulations for compliance purposes. For instance, a well-defined smart contract can have a lock-up period which does not allow a person to use their asset if they have already used it to complete one transaction.
This allows the digitalization of securities, alternative assets, and financial instruments. Moreover, a peer-to-peer network of Blockchain creates a seamless marketplace that provides the utmost visibility to a real estate asset, creating a possibility of global asset distribution.
Some obvious benefits of tokenizing real estate are reduced cost, faster processing, easy management, transparency, no processing fee, and high liquidity.
Mentioned below are the most significant benefits:
1. Fractional Ownership
The most astonishing outcome of implementing real estate tokenization is fractional ownership. Real estate has always been treated as a single piece of asset which has a fixed value. With Blockchain, a property can be divided into smaller units which makes it possible to sell it in parts, leading to more liquidity. This opens up the door to numerous possibilities such as using a part of the property to get smaller loans.
2. Immutable Proof of ownership
Digitalizing the real estate sector is often considered as storing land records in a database but true digitalization is much more than that. A Blockchain-based immutable ledger allows auditable record-keeping for the proof of ownership. A property can be easily traced back to its original owner in a matter of a few minutes using this methodology. This immutable record acts as a single source of truth and does not require any central authority for verification.
3. Code-controlled activities
What smart contracts bring to the table is the possibility of executing a transaction based on the fulfillment of certain conditions. Eradicating the possibility of double-spending, these contracts can be used to automatically lock or release the tokens representing a real estate asset.
Real estate tokenization and the GCC region
Real estate in the GCC region is one of the most prominent areas for the region's FDI inflows. It has always been one of the popular asset classes and accounts for a significant percentage of GDP for all countries in this region.
A GCC investor survey by the Select Property group in 2018 shows that 75 percent of investors have invested in local property at some stage and 71 percent of investors look to make a new investment every six months or less.
Therefore, the prominence of real estate as an asset class is undeniable which makes it a perfect sector for the inclusion of Blockchain and tokenization.
Combining this fact with the accelerated Blockchain adoption in the region adds further value. For instance, the launch of Emirates Blockchain Strategy 2021 in UAE for transforming 50% of government transactions into the blockchain platform is expected to make tokenization and Blockchain-based applications a new normal for the country.
Moreover, increasing regulatory frameworks in the region for Blockchain and Cryptocurrencies have attracted interest from numerous startups as well as large financial institutions in bringing more innovation to the region. Most of this innovation is being realized in the real estate sector.
Even real estate brokers and entrepreneurs have shown a strong willingness of accepting cryptocurrencies as the payment for their transactions. Plans by the Central Bank of UAE to launch a digital currency in collaboration with the Saudi Arabian Monetary Authority for cross-border transactions make the environment even more suitable for the tokenization of real estate.
Mentioned below are a few real estate tokenization projects that are already being implemented in the GCC region and around the globe
There are numerous other projects being developed or even used in some parts of the world. It will be interesting to see future developments in the real estate tokenization sector.