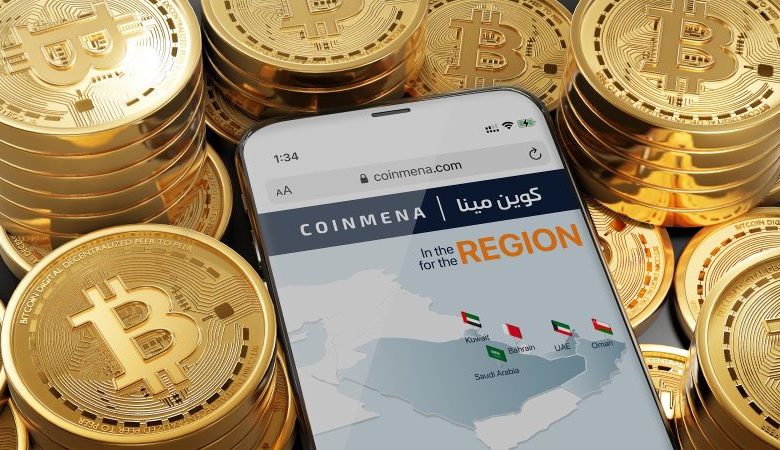 CoinMENA has officially launched its crypto asset exchange and services. CoinMENA is both licensed by the Central Bank of Bahrain, one of the region's most respected and reputable central banks, and certified by the Shariyah Review Bureau as Sharia-compliant. The trading platform's services are currently available to residents of the Kingdom of Bahrain, United Arab Emirates, Saudi Arabia, Kuwait, and Oman, with a view to expanding to other countries in the MENA region.
CoinMENA allows users to seamlessly deposit, trade, and withdraw crypto-assets in their local currency, such as the Bahraini Dinar (BHD), Emirati Dirham (AED), Saudi Riyal (SAR), Kuwaiti Dinar (KWD), and Omani Rial (OMR), while offering the most competitive fees possible, on account of its strong relationships with the region's banking institutions. The trading platform has access to deep liquidity pools that ensures even the largest of trades are executed and settled efficiently and promptly. Additionally, its maximum security measures via globally leading custodians, such as BitGo, guarantee that users' crypto-assets are protected both online and offline.
At launch, CoinMENA offers five major crypto-assets: Bitcoin (BTC), Ethereum (ETH), Ripple (XRP), Litecoin (LTC), and Bitcoin Cash (BCH). For sizable transactions, the trading platform provides an "OTC Desk" offering, where a dedicated relationship manager will oversee every trade through to completion.
Dina Sam'an, Founder and Managing Director of CoinMENA, stated "CoinMENA addresses the gap that exists in the regional market today by allowing users to deposit, trade, and withdraw crypto-assets on a highly regulated and governed platform in a safe, trustworthy and transparent way." As a nod to its team members, she also added, "The team comprises industry veterans that have been at the forefront of shaping the region's blockchain and cryptocurrency industries. Our vision is to build a world-class platform and FinTech that contributes significantly to the development of such industries in the region".
To mark its launch, CoinMENA is offering rewards through its unique two-way referral program, running for a limited time. The program allows users to invite an unlimited number of friends, letting both parties earn rewards upon signing up and placing their first trade. CoinMENA's sign-up process takes less than a minute and can be performed on its simple, seamless, and highly intuitive platform, which is designed for both beginners and professional traders.