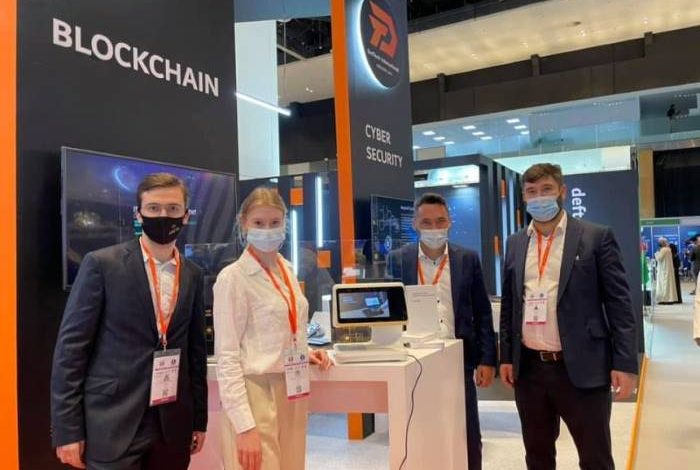 The Ukraine based Distributed Lab, blockchain Consulting and Research firm which aims to build the financial internet using their tokenization platform (TokenD), has opened up an office Abu Dhabi UAE. While no official announcement was made the company has launched its Distributed Labs GCC website.
The website states, that Distributed Lab is a blockchain ecosystem for business and governments. The website states, "We consult enterprises and businesses with the aim to automate their internal processes and get rid of paperwork as well as to properly digitize their interaction with customers. The UAE is a flagship for blockchain technology implementation. We have real-life experience to make that happen."
Their website adds, "Over the last 5 years, we've analyzed over 500 projects, assisted in and built a wide variety of solutions, from a digital bank in Germany and a pilot CBDC system for the National Bank of Ukraine to a blockchain-based voting system for a democratic political party. Since then we have already paved our way to create a technology that makes blockchain simple for regular people while offering new benefits for the government and enterprises (data integrity, authenticity, transparency, etc.). We aim to contribute to the implementation of the Emirates Blockchain 2021 and The Dubai Blockchain Strategies by using our expertise and best technological practices."
Its GCC website also showcases the various solutions that will be offered by Distributed Lab in the MENA region including Blockchain Solutions, Digital Identity, E-Money Systems, Critical Data Protection, and Asset Ownership Tokenization as well as consulting services.
Earlier this month Distributed Lab had participated in IDEX and NAVDEX 2021, the international defense exhibition in the MENA region as well as the AGORA DeFi Congress. As stated on their LinkedIn page, " Here we present how blockchain can help build strong and secure digital systems (document management, access control, trackers of medical results) with data integrity control, passwordless authentication, zero knowledge proofs, etc."
Already Distributed Lab boasts several partnerships in the region that include Bin Zayed Group, CTrack Middle East Africa Technology, AlAsab General Transport and Consulting, Abu Dhabi Blockchain and AI entity Innohub Group, and Secure Engineering.