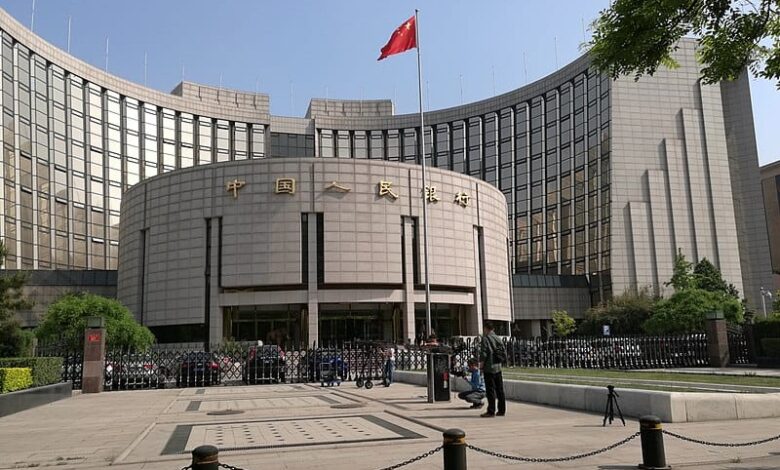 Chang'an Chain, an enterprise blockchain developed by a state-backed Beijing consortium, will integrate China's digital yuan, as the capital city readies the e-CNY for testing during the 2022 Winter Olympics. Why it matters: This is the first known domestic application of blockchain technology using the digital yuan, China's state-backed digital currency. It creates a path for enterprise applications of the e-CNY, which have so far taken a backseat in the development of the digital currency.
The Beijing Academy of Blockchain and Edge Computing (BABEC)—the research institute behind Chang'an Chain—and the People's Bank of China (PBOC) Digital Currency Research Institute signed a strategic partnership state-owned newspaper Beijing Daily reported. The digital RMB could be the first central bank-backed digital currency to be issued by a major economy. Trials have been ongoing since April, but have so far been focused on retail transactions. This comes after UAE Central bank joined M-CBDC Bridge project led by Hong Konf regulatory Authority and includes China central bank, and Thailand central bank.
The China Chain: Chang'An Chain, known as Chain Maker, is a hardware and blockchain project with major government support. BABEC, backed by the municipal governments of Beijing and the city's Haidian district, aims to help China achieve blockchain independence, according to its founder, Dong Jin. BABEC released Chang'an Chain on Jan. 27, and launched the Chang'an Chain Ecosystem Alliance. The Alliance is a 27 member-strong consortium that will integrate Chang'an Chain across government departments. It includes the State Power Grid operator, China Construction Bank, the PBOC's Digital Currency Research Institute, Tencent, and Tsinghua University, as well as semiconductor companies.
Chang'an Chain debuted in late January and is meant to unify Beijing's disparate information systems across ministries and enterprises. The city aims to build a "digital economy" based on the chain, Beijing News reported.
The city of Beijing has been a frontrunner among municipalities, with a plan to integrate blockchain in several areas of governance.
After the integration of the digital RMB into Chang'an Chain, the city will speed up its preparations for the Beijing Winter Olympics trial.