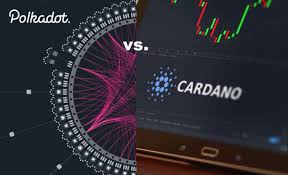 FD7 Ventures Managing Partner, Prakash Chand, has gone on record with his prediction that the price of Cardano (ADA) and Polkadot (DOT) could rise to approximately 20x within the next 2-3 years. His projection is based on the belief that institutional money will begin to flow into these platforms, including Ethereum, as more organizations realize the potential they have to change the world. "In my opinion, these 3 projects are going to start disrupting industries across the board—from Healthcare to Real Estate to Financial," said Chand.
Chand's fund, which recently announced they have begun selling off $750M USD worth of their Bitcoin (BTC) to invest instead in Cardano and Polkadot, has been making headlines for bullish moves in favor of the two altcoins.
According to Chand, "The potential for these two projects along with Ethereum to change the way that the world does business is massive."
Chand believes companies like Elon Musk's Tesla, which holds 1.5 billion in BTC, will eventually move some funds to ETH, DOT and ADA. Chand, who is also the founder of Ask The Doctor, started accepting Bitcoin on his platform back in 2016, 5 years ahead of Tesla's February 2021 announcement that they will begin to accept Bitcoin as payment (Source: Cointelegraph 2016; CNBC 2021).
However, Chand feels his recent statement that "Bitcoin is useless" may have been taken out of context.
"I probably shouldn't have used the word 'useless' but, at the end of the day, as a technologist I strongly do feel ADA, DOT, and ETH have greater potential to change the world with meaningful projects," noted Chand. "Bitcoin was the first to market and, as such, has built up a brand name. Many institutions are buying up BTC because they know it will surpass the market cap of gold. Though, besides being a store of value, Bitcoin doesn't do much in terms of actual utility and industry innovation."
Chand, who was welcomed to Cardano over Twitter by founder Charles Hoskinson, said he is "very impressed" with both the founders of Cardano and Polkadot and their involvement with the developer community. Cardano's team has an aggressive roadmap to release blockchain solutions that address real-world problems like providing smart contract documentation and financial access to millions of unbanked individuals in African nation-states. The Polkadot protocol, on the other hand, powers a blockchain on which a robust ecosystem of projects continue to launch and scale to build out solutions that support a decentralized platform for Web3.
Fellow FD7 Managing Partner, Q. Dhalla, stated that, "I am getting calls from institutional investors who weren't even aware of Cardano and it's ADA token, but are expressing interest. This is all happening as institutions are just catching up to what Bitcoin is over a decade after it was created." He went on to say, "Think about this, Bitcoin was created in 2009 and took it this long for real institutional money to pour in. We even have Bitcoin ETFs now."
He continued, "We are on the cusp of mass institutional adoption in crypto. I can tell you, when it comes to Cardano, Polkadot, and Ethereum, the institutional money is not going to wait 10 years this time. Bitcoin has given us the proof of concept that built trust in the market and forged a path for innovative altcoins to scale much faster."