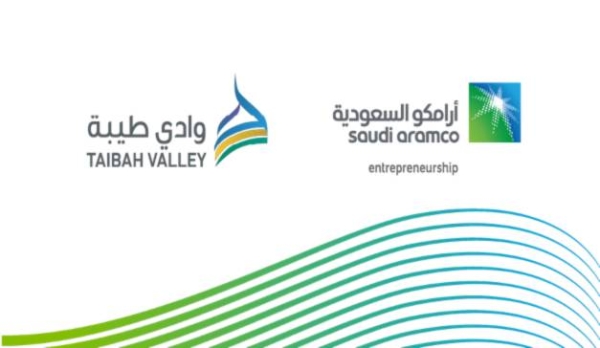 Wa'ed, the entrepreneurship arm of Aramco, signed a memorandum of understanding (MOU) with Taibah Valley Company, an emerging Saudi hub for artificial intelligence (AI), Internet of Things (IoT), and blockchain development, to support start-ups in Madinah. The new MoU with Wa'ed will nurture and potentially fund some of the 16 start ups active at TVC, including five in blockchain applications.
The collaboration was signed in a virtual ceremony by Wassim Basrawi, Wa'ed managing director, and Dr. Jaber Faraj Almutairi, chief executive officer of Taibah Valley Company (TVC). Under the agreement, Wa'ed's venture capital fund, Wa'ed Ventures, will screen TVC start-ups for potential incubation and investment.
The announcement comes as Wa'ed continues to expand the Kingdom's entrepreneurial ecosystem through alliances. Last December, Wa'ed signed an MoU with Namaa Almunawara, the economic development agency in Makkah, and in November, Wa'ed signed an MoU with Oqal, the leading angel investor network in Bahrain and Saudi Arabia.
The pacts are designed to share opportunities and resources and cultivate entrepreneurs whose disruptive products and solutions fill gaps in the Saudi economy. Established in 2008, Taibah Valley Company launched the Madinah region's first blockchain development lab in 2018.
"We are thrilled to collaborate with Wa'ed, the entrepreneurship arm of Saudi Aramco, which we hope will expand commercial opportunities for start-ups in one of the Kingdom's most dynamic hubs for blockchain, AI and Internet of Things development," said Dr. Almutairi.
TVC is a hub in Saudi Arabia for research and development work in cryptocurrencies, and one of TVC's start-ups, Nisbah Capital, is an emerging leader in the MENA region in developing commercialized applications that are based on popular blockchain ecosystems such as Tezos, which is used in cryptocurrency development.
Basrawi said the partnership is another example of Wa'ed's outreach to identify and enable the next generation of Saudi entrepreneurs. "We are proud to be working with Taibah Valley Company and to be providing greater visibility and market access to a growing network of entrepreneurs and start-ups in Madinah. We see tremendous opportunities in digital transformation, and TVC is nurturing these technologies under specialized technology development tracks," he said.
Under the MoU, Wa'ed Ventures will liaise with Taibah Valley to screen and evaluate start-ups that are raising venture capital or loan financing, offer virtual incubation and mentorship to entrepreneurs, and connect them to Wa'ed's innovation ecosystem.Taibah Valley in turn will cultivate promising opportunities for funding, support Wa'ed's portfolio companies in accessing and expanding in Madinah, and provide a dedicated co-working space to entrepreneurs.