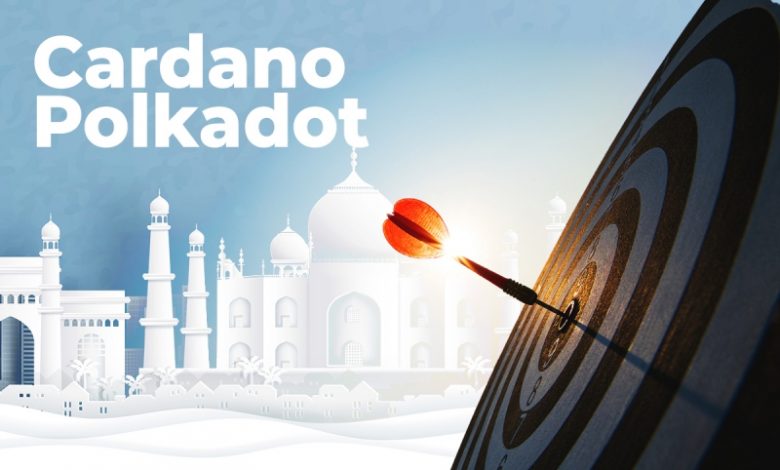 FD7 Ventures has opened and Indian Bangalore office. The new location is home to an FD7 micro-fund targeting $250 million USD that will focus on investments in teams building out projects that further the Polkadot (DOT) and Cardano (ADA) ecosystems. The move is part of FD7's strategic road map to build its presence in Bangalore, an area widely considered a hub of for the nation's top engineering talent. The Bangalore-based fund will be led by local partner Neeraj Singh.
Expansion into India's investment landscape offers FD7 region-specific advantages that are radically different from the blockchain and cryptocurrency scenes of the United States. In particular, India's university level programs, like those of IIT, offer proximity to a hotbed for leading tech talent.
"The India Institute of Technology (IIT) is churning out top talent who are already working on Polkadot and Cardano projects at the university level." says Prakash Chand, Global Managing Director at FD7 Ventures. "With my last company, Ask The Doctor, my team consisted of many IIT grads and I saw first-hand the amazing quality of programming from these engineers. Positioning our new location where we have in Bangalore gives us a homefield advantage to tap into some of the world's best future talent in blockchain and cryptocurrency development."
Chand's claim of top tech talent coming from the university is backed by a long list of notable IIT grads including Sundar Pichai, CEO of Alphabet Inc. and its subsidiary, Google; Vinod Khosla, co-founder of Sun Microsystems; Canadian billionaire Prem Watsa, who is founder, chairman, and chief executive of Fairfax Financial Holdings, and Nikesh Arora, former president SoftBank.
FD7's new fund aims to make investments of approximately $1-5M across 50 companies yearly, with roughly thirty percent of those Polkadot and Cardano ecosystem-based companies receiving secondary investments of $5-20M, depending on their growth metrics.
In addition, FD7 partners noted that the company is bullish on NFT projects and will seek investment opportunities to bolster their DOT and ADA-related project holdings in this niche. Said Chand, "Just look at Bondly, which is built on Polkadot. It literally blew up overnight when YouTuber Logan Paul sold more than 5 million dollars' worth of NFTs in just 24 hours. This is not just a space to watch but one which is proving its investment-worthiness with almost daily records being set with increased use cases for non-fungible tokens that support cryptographic art, collectibles, gaming and more."
"FD7 is excited to have plans underway to work with Bollywood celebrities and star Cricket players on NFT projects in the near future. These are dear friends of mine who also happen to be LP's in our fund" says Chand.
In news released earlier this week, FD7's asset management side began transitioning approximately $750M of their $1B in Bitcoin and Ethereum holdings into Cardano and Polkadot as FD7's founder believes both projects have strong potential to eventually overtake Bitcoin in market cap.
When FD7 released the news of the transition, managing partner Prakash Chand was personally welcomed to Cardano by the cryptocurrency's founder, Charles Hoskinson, who tweeted out "Welcome FD7 Ventures to the ecosystem" and offered his support for any technical needs.