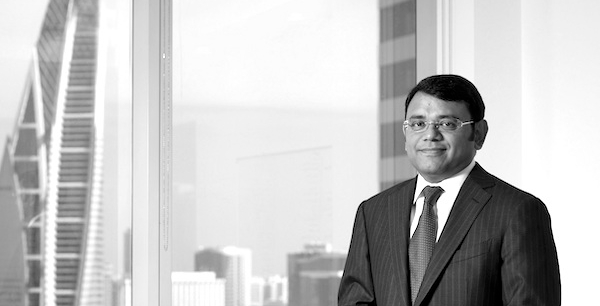 In a recent article in UAE's Al Khaleej Times, Co Founder and CEO Arshad Khan of Arabian Bourse, one of the regulated virtual asset MTF and custodial firms based out of Abu Dhabi's ADGM spoke about the importance of investor protection given the new uptake in virtual asset trading. According to Arshad the vision of ABX is to be a leading institutional grade digital assets xchange utilizing their comprehensive ecosystem in the Blockchain space.
Arshad states that the number of institutional investors entering the cryptocurrency market is steadily increasing as these investor view crypto as an asset class. He adds this can bring diversification depending on their risk appetites, return objectives, and investment strategy. thus, there is an increasing need for regulated institutional-grade exchanges trading digital assets as well as related post-trade processing infrastructure.
Arshad believes that the reason behind growth of crypto today is because of the large decline in the dollar, the deeply negative real yields, and continued policy uncertainty pushing investors to look for alternatives to traditional cash holdings.
The growth of crypto and digital asset investment creates the need for enhanced investor protection. As Arshad explains, " We need to ensure that the market is not missued in any way by any person for committing any form of financial crimes or violations from any country. Misrepresentation is another issue that investors should be careful about. Its important to educate the investors on how to identify and deal only with regulated exchanges and/or brokers and how not to be misled by certain entities who claim themselves to be regulated which many times is not true. Similarly, its important for investors to understand the difference between a broker and an exchange, as both these businesses are very different in nature, regulations, fees and product offerings. Where the said entity is regulated and how strong the regulatory framework is also an important consideration. Contact details and office address should be available. Investors should do their homework on these basic points before opening accounts and transferring money."