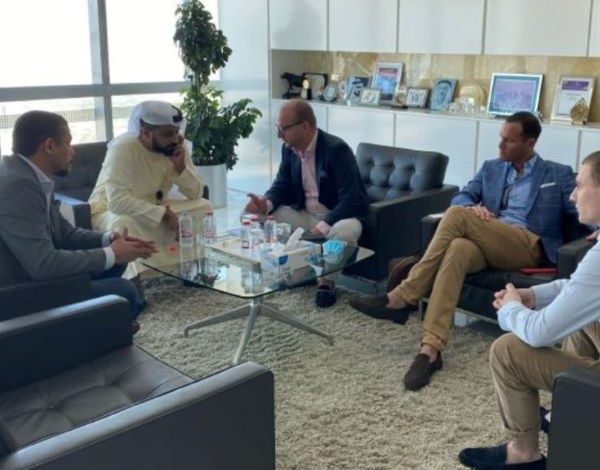 The signing comes at a time when DMCC Ahmed Bin Sulayem announces the eminent launch of DMCC Crypto Valley
UAE based CV Labs, a part of CV Labs Switzerland, which will launch its crypto Valley based out of DMCC (Dubai Multi Commodities Center) in Dubai, has signed up UAE Based KARM Legal as their ecosystem partner.
DMCC, in partnership with CV VC and CV Labs, will launch Crypto Valley in Dubai designed to foster growth, collaboration, and integrity across the global blockchain economy. KARM Legal is a legal consultancy firm focused on Blockchain, Fintech, Insuretech, medtech, real estate and cyber laws.
Ralf Glabischnig, Founder of CV VC in a LinkedIn post, states, "We are honored to work with one of the thought leaders in digital asset regulations, KARM Legal."
With the launch of crypto Valley, DMCC aims to further enhance Dubai's dynamic business environment, helping build more successful projects and startups, and foster the settlement of new blockchain-focused companies in the UAE.
Kokila Alagh Founder and CEO of KARM Legal stated, "It is an absolute honor and delight to partner with a great team such as CV Labs. UAE with its clear vision and leadership is the place for growth for all Fintech companies and we at KARM are excited to be part of this journey."
In parallel with this announcement, Chairman of DMCC Ahmed Bin Sulayem in a LinkedIn post on January 28th 2021 shared details of his meeting with CV Labs' executive team to discuss their commitment to future ecosystems and mechanisms of trade and their partnership, given what he states as the eminent launch of DMCC Crypto Valley.