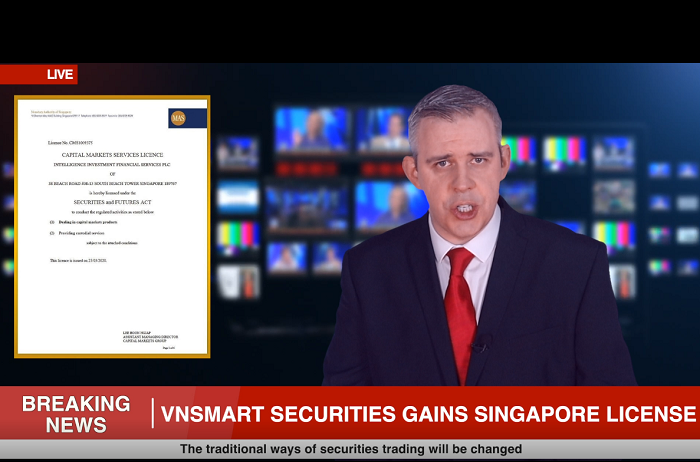 VNSMART an online blockchain trading platform focusing on improving transparency and decentralized trading opportunities to global retail investors has obtained Singapore regulatory persistence. On VNSMART website it showcases Dubai Financial Services Authority as one of the entities it is regulated in, along with AustralianSecurities and Investment commission, Financial Conduct authority, and Cyprus Securities and Exchange Commission.
The online platform announced that it has now also become the first UK blockchain internet broker, opting to make borderless trading more accessible and allow easier access to cryptocurrency rewards for entry-level traders.
The newly established online blockchain platform, The platform has already sparked interest in dozens of novice traders, as it allows them to communicate, contribute and receive additional cryptocurrency rewards via the platform. Convenient trading platforms such as VNSMART have been pushing for borderless trading opportunities to global investors, especially to those situated in the East.
A spokesperson for VNSMART has responded stating that, "We are the first blockchain broker platform in the introduction zone. Our platform allows users known as traders to easily communicate and receive additional support from our technical and broker team. With this, we have considered security measures, as novice and professional traders may seem skeptical at first – but we want to ensure transparent communication and trading opportunities."
"Since we have started this platform, our team has ensured traders, and it's become a mission of the company to offer better and more reliable day-trading opportunities. With this in mind, we also want traders to be well-equipped with the best information and analysis currently trending in the market. We allow traders access to our tools, resources, and other trading products to guarantee a high return on their initial investments," a spokesperson for the company noted.
The newly found company has clarified that it has remained in a good position throughout the GME surge and has already received good reviews from current users of the platform, as opposed to that of Robinhood. As of this week, GME stock has started plummeting, with small increases of 11% as of 3 February 2021.