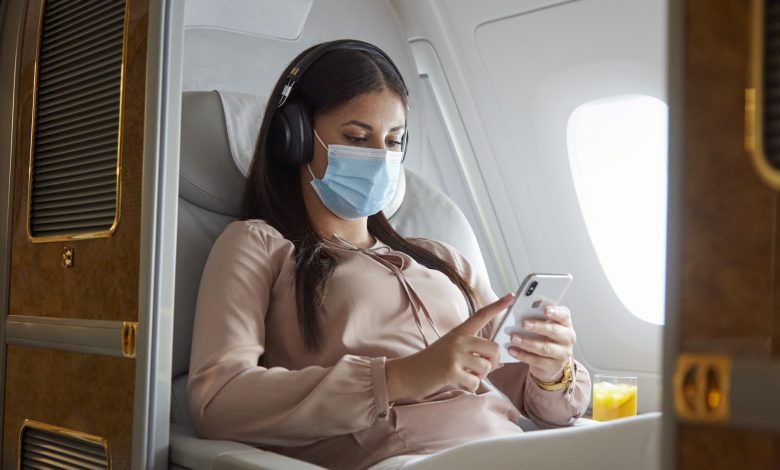 Emirates has partnered with GE Digital Aviation Software and TE FOOD, the farm to table traceability solution built on the blockchin, to trial TrustOne, a mobile app that allows passengers to undergo COVID-19 PCR tests at special discounted rates. The app, created in partnership between GE Digital Aviation Software and TE Food, helps passengers adhere to the latest regulations and protocols, making travel seamless and more convenient. When using the app, Emirates customers with an upcoming flight booking will be offered special rates for COVID-19 PCR tests through Eurofins—one of the global independent market leaders in testing and laboratory services—at one of its global lab facilities. Passengers can also manage all related information in one place, including finding lab locations, booking of appointments, and test results with minimal additional data entry needs.
The app will first be launched as a trial, and the first phase has commenced in the UAE, France, UK, Spain and the Netherlands. Emirates customers travelling from the UAE can benefit from preferred rates of AED 130 if they do their COVID-19 PCR test at the authorised labs via the app. Customers travelling from other countries can expect to pay competitive rates of approximately EUR70 and EUR90 (AED 310–AED 400), depending on the country they are travelling from.
Adel Al Redha, Emirates' Chief Operating Officer, said, "We are constantly looking for solutions to improve our customer experience. Travel requirements today are dynamic, and even more than ever, our goal is to give our customers confidence and enable them to travel safely. With this latest solution, provided in partnership by GE Digital Aviation Software and TE Food, passengers will be able to easily source accurate information on tests, approved laboratories to get tested, as well as other vital measures to be taken prior to travel. We look forward to working with our partners on a successful trial and to expand the app's offering and benefits to our customers in the future."
Rami Aynati, GM Commercial, EMEA at GE Digital, said, "Our business thrives in large part because of our commitment to innovating with our customers. Today marks another proud moment in the partnership between GE Digital and Emirates. The airline is dedicated to being at the leading edge of innovation, and we're extremely excited to make the TrustOne app available to its customers. This is the first step in making international travel during the pandemic as convenient as possible by facilitating pre-travel requirements. The app will be further enhanced with more capabilities to meet all government testing and verification requirements, and Emirates customers will be among the first to have these services."
During the initial trial, customers will still need to print the PCR certificates as per the current requirements of the destination they are travelling to. The second phase of the trial, expected to commence in a few months, will expand the list of markets and allow customers to use the app to validate their test results when checking in at the airport. The TrustOne app is now available for download on iOS or Android devices.
Emirates is committed to providing a seamless customer experience at all touchpoints. In the last few months, it has introduced a smart contactless journey with an integrated biometric path and other services including self-check-in and bag drop kiosks at Dubai International airport for a smoother airport experience.
In January 2021 Emirates airlines also announced it is trialing IATA blockchain enabled TravelPass as well.