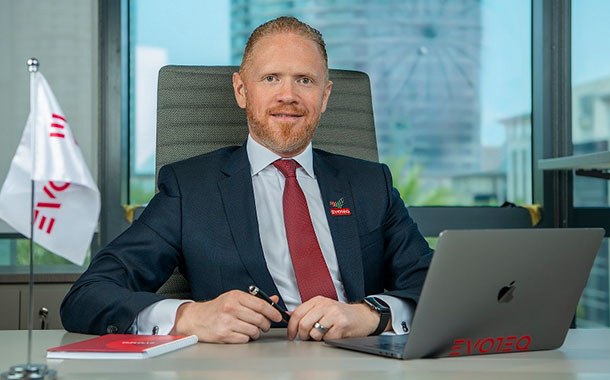 GS1 UAE and EVOTEQ, a UAE based digital transformation catalyst, have partnered to work collaboratively on the creation and deployment of best-in-class traceability solutions. The strategic new alliance is expected to address a diverse range of traceability challenges being faced by various industry verticals, including the pharmaceutical industry. The move is seen to curb the proliferation of counterfeit goods, particularly across the food and beverage industry, where the need for traceability and focus on food safety has never been stronger. The traceability solution SmartTrack, is considered a revolutionary track and trace platform, utilizing Blockchain to ensure product integrity in the supplychain across multiple industries.
CEO of Evoteq, Jihad Tayara stated, "SmartTrack technology provides security to critical products being transported across the supply chain process. Blockchain technology is an integral part of the advanced 'track and trace' solution, offering cutting-edge serialization and tracing system. SmartTrack provides auditable trail of serial numbers and their status as an authenticated record of all items within the supply chain as maintained within the SmartTrack solution."
Tayara, adds, "We are very optimistic about this newly formed alliance with GS1 UAE. Our SmartTrack platform, which is a GS1-compliant track and trace solution, tracks products from manufacturers to the end users. This platform was created to help ensure supply chain integrity across several industry verticals like electronics, luxury goods, drugs, soft drinks and automotive spare parts. EVOTEQ's SmartTrack Solution will allow solving critical gaps within the lifecycle of a product while tracking its complete journey. SmartTrack plays a key role in preventing the proliferation of counterfeit items."
A recent industry report from the OECD and the EU's Intellectual Property Office has shown that trade of counterfeit goods is now pegged at 3.3 per cent of the total world trade and will continue to rise if not dealt with properly. Industries heavily affected by counterfeit products are footwear (22 per cent), medical equipment (5 per cent), pharmaceuticals (2 per cent) and clothing (16 per cent). Over the last few years, the UAE has been widely recognized for having one of the most active anti-counterfeiting regimes in the Middle East and African region (MEA).
"The topic of traceability is a crucial one in our region and as GS1, we support all initiatives and solutions that leverage our GS1 System of Standards. EVOTEQ's SmartTrack platform is industry proven and is fully compliant with GS1 standards," concluded Rami Habbal, CEO, GS1 UAE.