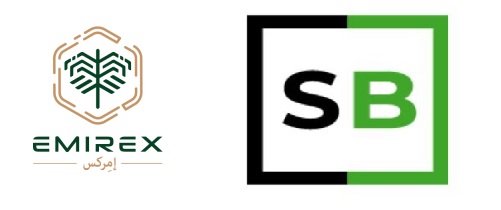 SolidBlock, an industry expert in tokenization, and UAE operated Emirex Exchange, a crypto assets trade pioneer have announced their partnership to provide property backed digital securities offering in Dubai and UAE.
Recently announced regulation supporting security token offerings created a fertile environment for facilitating such deals. With SolidBlock and Emirex well connected to diverse property market stakeholders, this Joint Venture is positioned to propel the vision of tokenization into the GCC. Beyond tokenization technology and partnerships with prominent real estate players, the companies have engaged stakeholders with capacity to create built-in rapid increases in the tokenized property values via facilitating asset marketing and adding features making assets instantly more attractive to consumers. EMRX token will be integrated into tokenization of the UAE property market.
According to recent reports since early 2021, the Dubai real estate market is booming.. Most property companies recorded record sales levels in January. The market remains optimistic that both residential and office values will begin to rebound as the devastation of COVID subsides. Dubai's property market is expected to experience a price increase in all residential segments by the end of 2021, according to new analysis from consultants ValuStrat. The office sector prices are expected to bottom out followed by a boost deriving from two government initiatives: issuance of expatriate retiree visas and expansion of the 10-year golden visa scheme. Nonetheless, shopping malls could continue to face downward pressure with the rise in online shopping. The much awaited Expo 2020 (now moved to 2021) and the UAE's 50-year anniversary celebrations are projected to also fuel an increase in the Dubai residential market.
Yael Tamar, SolidBlock's Co-founder and CMO said: "We greatly value this partnership as we plan to expand our technology by collaborating with different stock exchanges and ATS's to allow trading of digital assets. To boot, this partnership enables us to reach out to additional investors, exposing them to our listed products and facilitates an overall increase in liquidity in this asset class."
Kirill Mishanin, Chief Sales Officer at Emirex, said: "We are looking forward to our potential cooperation with SolidBlock. Together we can leverage one another's strengths and develop novel business opportunities through new and existing distributors, channels, and other business relationships. This JV will open doors for fair and equitable participation in developing technology, striking the ideal balance between security and providing ample international access and verification."