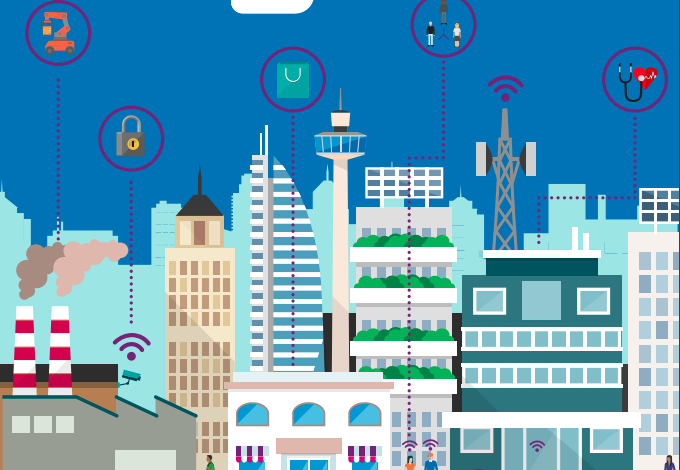 In a recent article in Saudi Gazette, the article discusses Saudi Arabia's $500 billion NEOM megacity will play a catalyst role in driving investments in the Kingdom's emerging property technology (PropTech) sector, Ebrahim Baeshan, Office Managing Partner in Jeddah, at KPMG Al Fozan & Partners was interviewed and stated, "PropTech (short for Property tech) will play a pivotal role in the development of the futuristic megacity, which is the centerpiece of the Vision 2030 plan, to grow and diversify the economy as well as position the country to play a leading role in global development," he added.
The global PropTech industry has grown from $20 million in 2008 to more than $12 billion in 2017, creating successful unicorn firms such as Airbnb and WeWork.
In the interview Baeshan discusses how technology including blockchain is transforming real estate sector in Saudi Arabia. he explains, " Technology is transforming every walk of life, and its influence is pervasive across all business sectors. The real estate sector is no exception. Today, the property sector dynamics globally is being shaped by the latest trends in technology, including blockchain and Artificial Intelligence (AI)."
He adds, " The top technologies that are and will continue to disrupt the realty sector are blockchain, AI, Virtual Reality (VR), Augmented Reality (AR), drones, Internet of Things (IoT), robotics and 3D printing.
As more and more developers and construction companies are beginning to integrate technology into their business process or operation, it offers an exciting time for tech firms and start-ups. While the construction industry has been traditionally slow at adopting the latest technology compared with other sectors, digital technology has ignited a change in attitude in the industry. Among these, virtual reality (VR), blockchain, chatbots, big data and analytics, and drones are making the entire property buying, leasing, marketing, selling, and management process more efficient and exciting."
As for the current level of digitization in real estate management in KSA, Baeshan believes there is a rapid adoption of news technologies to construct and maintain real estate more effectively. The Kingdom is building its own smart city called "NEOM" as part of the Vision 2030 program that aims to lower the country's dependence on oil, diversify its economy, and build public service sectors. NEOM will incorporate various smart city technologies in addition to being a tourist destination.
Investment is PropTech in Saudi Arabia is expected to be driven by the development of NEOM, a futuristic mega-city, with the government pledging $500 billion towards it. The smart city is planned under the Vision 2030 and is expected to be completed by 2025. PropTech is likely to play a key role in the development of this smart city.
Apart from this, the PropTech industry is gaining momentum with the development and funding of several startups in the space, such as, seed funding of $2 million in home maintenance services startup B8ak by Riyad Taqnia Fund and Darwa Emaar Development and Investment Company in 2018 and Ajeer, a Riyadh-based home services marketplace raising $0.5 million in seed funding from two angel investors in 2018.
PropTech startups have successfully disrupted the traditional real estate market driven by the increasing mobile phone usage, which reached 99%, as per the statistics by the General Authority for Statistics (GASTAT). The Kingdom and the GCC nations are now adopting new technology to construct and maintain real estate effectively. The conventional real estate buying and selling processes are being replaced with not just real estate platforms but also with technologies such as cloud computing, blockchain, virtual reality, IoT, 3D tours and drones.
The major findings of KPMG's 2019 Global Proptech survey include these key findings
2019 KPMG Global PropTech Survey key findings:
58 percent of real estate companies have a digital strategy in place, up from 52 percent in both 2018 and 2019.
95 percent of real estate companies have someone responsible for leading digital transformation and innovation. In 62 percent of cases, this is a senior employee; however, in 65 percent of cases, it isn't a digital or technology specialist.
40 percent of digital leaders come from a real estate, construction or finance background.
Only 25 percent of respondents have a well-established data strategy that enables the capture and analysis of the right datasets.
64 percent of real estate companies have some form of property-as-a-service across their portfolio with a further 13 percent considering it. — SG