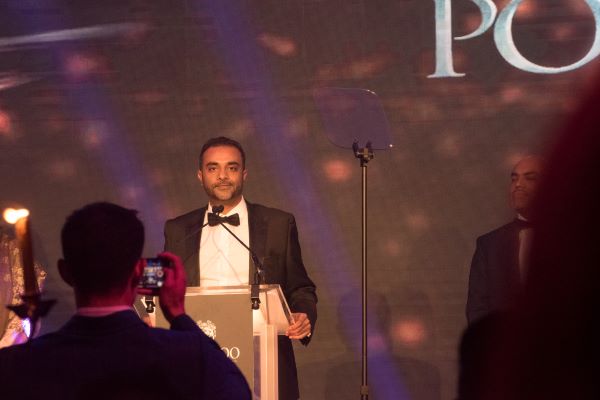 IBC Group and BitBitFinancial to launch a Blockchain-based project out of Canada, to create an asset and digital securities exchange, a tokenization platform, and a Bitcoin ATM network
Bitcoin has exceeded a value of USD 34,000 per unit, midway through the first week of January 2021. This is the cryptocurrency's highest ever valuation, up more than USD 5000 since New Year's Eve. Writing for coindesk.com, Garrick Hileman – economic historian at the London School of Economics and the founder of MacroDigest.com – recently predicted that governments around the world will begin to acquire Bitcoin holdings in 2021.
Cryptocurrencies are now centrestage, in the mainstream investment discourse, and who better to speak with about this rapidly unfolding scenario, than Arab Bitcoin 'Whale' Khurram Shroff. One of the region's largest hodlers of Bitcoin, Khurram was also instrumental in the recent Ethereum 2.0 launch reaching and exceeding the deposit threshold needed, for its beacon chain to go live.
Can you give us a quick background on how you got into the crypto space and what is most attractive in this space?
I have been involved in the Bitcoin Blockchain since 2009. As an entrepreneur, the rationale for a decentralized, inflation resilient, and instantly verifiable means of exchange and transaction appealed to me. Fiat currencies and traditional investments certainly have elaborate regulatory control in their favour, but no other current investment option can compare with the security and transparency of a Blockchain contract.
You have been a strong supporter of Ethereum, why and what else are you planning in 2021?
As the second largest cryptocurrency, by market valuation, Ethereum already has the most important thing for a means of exchange – a sizable number of users who are willing to back it. But it's the recent launch of Ethereum 2.0 which will set the cryptocurrency apart, in my opinion. This second iteration is built on a 'proof of stake' model of Blockchain, which resolves the huge energy consumption issue, associated with traditional 'proof of work' models. Given the global focus on sustainability, this is a major breakthrough.
The IBC Group, of which I am the Chairman, has just announced an investment of $1 billion into a joint venture with Canada based BitBit Financial. Together the two companies will launch a Blockchain-based project out of Canada, to create an asset and digital securities exchange, a tokenization platform, and a Bitcoin ATM network with more than 3000 outlets. We have more crypto based ventures in the pipeline, which will be announced in the coming months.
The end of 2020 was bullish for cryptocurrencies especially Bitcoin and Ethereum how do you see 2021 for Cryptocurrencies and Blockchain?
Many of the reasons, which catapulted cryptocurrencies to their highest ever valuation, continue to exist, and most are even intensifying in scale and effect. For instance, take the trillions of dollars worth of economic stimulus that governments and central banks have pumped into the economy, during the lockdown phase and post-pandemic reopening. Not only will this additional fiat currency continue to exert an inflationary pressure, most experts feel that still more stimulus will be required. Given this scenario, capital will continue to seek out inflation resistant investments, and nothing matches cryptocurrencies like Bitcoin, in this regard.
I believe this will lead to a further rise in cyrptocurrency valuation, in 2021. In fact, renowned American cryptocurrency investor and founder of Gemini cryptocurrency exchange, Tyler Winklevoss recently went on record to say that he believes Bitcoin will hit the USD 500,000 mark, and Ethereum will reach USD 75,000. As far as Blockchain, the possible uses are so diverse and transformative, that we are likely to see a massive surge in the deployment of the technology, in virtually every walk of life.
How do you see the stance of UAE and the GCC region when it comes to Blockchain and crypto and what more needs to be done if anything?
The Dubai Blockchain Strategy, the Emirates Blockchain Strategy, the Saudi Arabian Monetary Authority's use of Blockchain technology, and the establishment of the Global Blockchain Council by the Dubai Future Foundation, are only some of the many proactive institutional and officially mandated Blockchain initiatives, in the region. This openness, on the part of regional administrations, will embolden local entrepreneurs and innovators tremendously. I think the GCC region is on the right track, in its adoption of technology in general and Blockchain in particular. As the advantages of being early adopters begin to bear fruit, the technology will only gather more momentum, in the region.
Other than you investments in crypto, have you ever thought of investing in Blockchain startups or more recently DeFi?
Of the several gamechanging initiatives recently introduced by the UAE government, the announcement of visa categories for entrepreneurs, experts and innovators, are some of the most visionary. I believe the combination of political will, entrepreneurial dynamism, and talent will result in one of the most innovation-driven ecosystems, globally. It could set off an economic expansion that will easily dwarf even the Oil and Gas led transformation of the Middle East. I believe such an ecosystem will present many opportunities for the discerning investor and entrepreneur. So, as far as whether I am likely to invest in Blockchain startups or DeFi, all I can say is 'watch this space'!