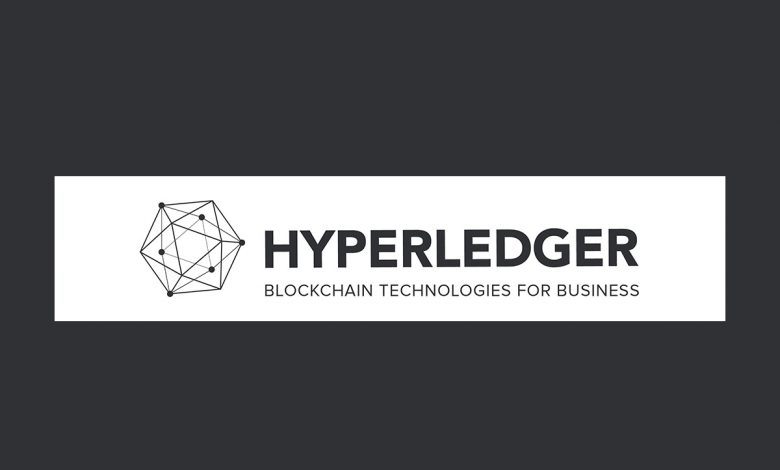 Hyperledger, an open source collaborative effort created to advance cross-industry blockchain technologies, today announced the latest line-up of new members to join its enterprise blockchain community. Ten new members, including BSOS, EDF and JD Digits Technology Holding Co., Ltd., have joined bringing added diversity to the multi-venture, multi-stakeholder effort hosted at the Linux Foundation.
In addition, Hyperledger announced it has signed a total of 20 Hyperledger Certified Service Providers (HCSPs) as BSOS and Hitachi have now completed the certification requirements. Hyperledger has also added to its growing case study library with detailed reports on DLT Labs' freight invoice management solution in use by Walmart Canada, LedgerDomain's pharmaceutical supply chain deployment and the openIDL blockchain platform for secure data sharing within the insurance industry. The line-up of case studies is a good preview of some of the content that will be part of the next Hyperledger Global Forum, which will take place in Q2 of 2021.
This continued momentum comes as Hyperledger marks its coming 5th anniversary with its Five Years of Hyperledger panel series (#5yearsofHyperledger). As the culmination of the series, Hyperledger is also hosting a community-wide networking session. The networking session, slated for December 17 at 1:00 pm EST, will be a chance for networking and discussion organized around key themes that will shape the next five years of enterprise blockchain.
"While it is gratifying to look back at how the Hyperledger community has grown and evolved, it's even more compelling to think about the technologies and opportunities that lie ahead," said Brian Behlendorf, Executive Director, Hyperledger. "Maturing technologies, business models and markets are making blockchain an increasingly strategic platform across a number of industries. Our community is at the forefront for developing and deploying enterprise blockchain technology that delivers meaningful results, and this latest line-up of new members and service providers will now be part of the effort to drive the market forward."
Hyperledger allows organizations to create solid, industry-specific applications, platforms and hardware systems to support their individual business transactions by offering enterprise-grade, open source distributed ledger frameworks, libraries and tools. General members joining the community are BSOS, EDF, JD Digits Technology Holding Co., Ltd., OCTO Technology, Red Date Technology, Shanghai Tianji Network Co., Ltd., Troon Technologies and WISeKey.
Hyperledger supports an open community that values the contributions and participation from various entities. As such, pre-approved non-profits, open source projects and government entities can join Hyperledger at no cost as associate members. Associate members joining this month include Saintgits College of Engineering and XPRIZE.
"BSOS is very honored to join the Hyperledger community," said Daniel Huang, Co-Founder & CEO of BSOS. "As a leader in polycentric business ecosystems, BSOS truly knows that the key to enterprise blockchain implementation lies in addressing real and complicated needs of businesses by dealing with the challenges of identity, privacy, and value recognition. So BSOS provides four sets of technical tools designed to address four different issues: key management, public key infrastructure, data privacy, and data tokenization. While each of the tools can be applied independently, they can also work together to create synergy. We are thrilled to cooperate with the Hyperledger community and are looking forward to contributing our knowledge and efforts to the ecosystem!"
"Distributed computing will be part of the future electrical systems, and Hyperledger's blockchain technologies will contribute to this. We have many ongoing projects and a very active skills community," said Gilles Deleuze, coordinator of EDF blockchain task force. "So, we look forward to contributing to Hyperledger's projects as well as investigating new use cases for the energy sector."
"JD Digits has been conducting blockchain-related technology research and applications since 2016, and Hyperledger provides a good technical base for our early application development. While now we have our own open-source blockchain underlying engine, JD Chain, our PaaS-class technology product, the JD Digits Blockchain as a Service Platform, is still compatible with the Hyperledger Fabric, which has a large user base," said Cao Peng, the vice president of JD Digits Technology Group. "JD Digits is committed to providing a full range of 'science and technology, industry and ecology' services, including blockchain, based on information technology, to create a digital 'link' model of the industry. Together with Hyperledger, we look forward to promoting the safe, rapid and equitable flow of global data and values to build a credible ecosystem of co-construction, co-governance and sharing."
"We are excited to join the Hyperledger community, and we look forward to working with its members to facilitate the rapid and global adaptation of blockchain-based solutions," said Carlos Moreira, WISeKey's Founder and CEO. "WISeKey's technology supports an ecosystem of connected devices and creates a secured platform to help these devices become intelligent and trusted, able to identify, authenticate and verify each other, gather and analyze data and then safely share with other devices. As a pioneer of blockchain technologies, we are committed to continue our journey of creating cutting-edge applications designed to solve peoples' problems, transform businesses and create a better world."