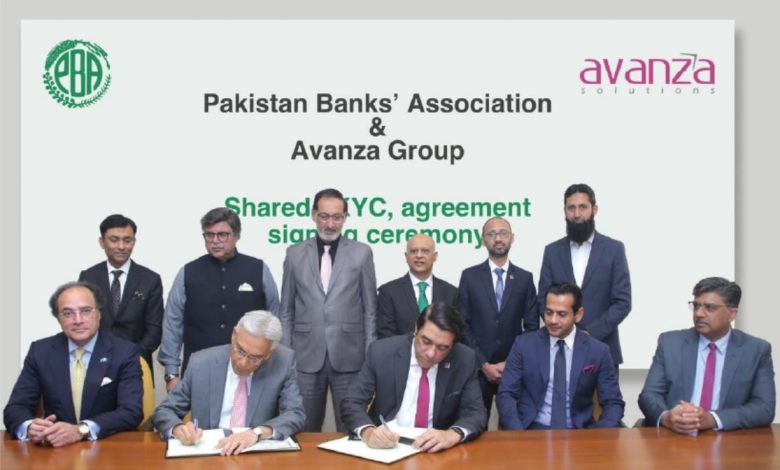 Pakistan's banking industry is set to take a significant leap forward in anti-money laundering (AML) and customer experience capabilities with the signing of a contract between the Pakistan Banks' Association (PBA) and Avanza Innovations.
The contract, signed on March 2, 2023, outlines the development and execution of Pakistan's first blockchain-based national eKYC banking platform.
The eKYC (electronic Know Your Customer) project is part of the State Bank of Pakistan's ongoing efforts to strengthen the country's AML controls. PBA has been overseeing the planning and management of the project on behalf of the banking industry.
Implementing this platform will increase operational efficiencies for the participating banks and enhance the customer experience, particularly during account opening, resulting in greater financial inclusion.
Avanza Innovations, a UAE-based company, will implement the platform, known as 'Consonance,' which will use blockchain technology through which banks will be able to standardize and exchange, with customers' consent, their details via a decentralized and self-regulated network.
All participating member banks will be able to perform assessments of their existing as well as new customers by utilizing information/data available with any other bank on 'Consonance.'
"The Standardization and anomaly detection of Customer' KYC details is just the first use case in this journey," said Waqas Mirza, CEO of Avanza Innovations. "In the future, the same platform can be enhanced to share Trade Finance related details, digital exchange and verification of banking documents, digital cheque clearing and many more. Avanza is very proud to implement the first building block of this multi-year journey that will greatly benefit the industry as well as end customers."
Once performed by a member bank, the eKYC data can be utilized by other banks for Customer Due Diligence (CDD), thus minimizing cost and effort in customer onboarding and improving the customers' account opening experience, thus facilitating financial inclusion.
It is worth noting that the signing ceremony was held at the PBA office in Karachi and attended by PBA Chairman, Mr. Muhammad Aurangzeb, who is also President HBL; Mr. Akhter Javed, Director BPRD, SBP; Mr. Tawfiq Hussain, CEO PBA, the signatory for PBA; Mr. Waqas Mirza, CEO Avanza Innovations; and Mr. Omer Khan, CEO, Avanza Solutions (Pvt) Ltd; the signatory for Avanza.
This significant development in Pakistan's banking industry will benefit both the industry and end customers, and represents a step forward in the country's efforts to combat money laundering and terrorist financing.