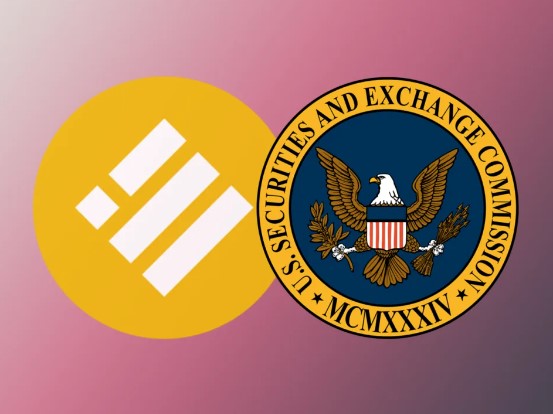 The New York Department of Financial Services has instructed Paxos Trust to halt the Binance USD stablecoin, which is pegged to the dollar, due to allegations that it is an unregistered security.
This directive comes after the Securities and Exchange Commission sent a wells notice to Paxos, signaling its intention to take enforcement action. However, despite the order, Paxos will continue to handle redemptions of the token, which is wholly owned and managed by the company. This means that the BUSD market cap will only decrease over time, according to Binance founder and CEO, CZ.
The recent regulatory action on the third largest stablecoin follows the increasing scrutiny of the cryptocurrency market.
Just last week, the SEC declared that crypto staking services are in violation of securities law, leading to the closure of Kraken's staking offering, though Coinbase argues that its staking products are exempt from these laws.
The ongoing debate over the classification of crypto assets as securities has been a topic of interest since the SEC filed a lawsuit against Ripple and its XRP token.
The lawsuit is still ongoing, but in general, a security is defined as an investment of money made in a business with the hope of profit that is generated by someone other than the investor.
In response to the situation, CEO of Binance, CZ, tweeted to assure the public that Paxos has confirmed that the funds are secure and fully backed by reserves in their banks, which have been audited multiple times by various auditing firms.
He then confirmed and agreed with crypto analysit, Miles Deutscher, that the SEC's decision is contradictory, as a stablecoin cannot be considered a security, when it clearly doesn't meet the Howey Test criteria. Miles argued, "no one has ever had the expectation of profit when buying $BUSD."
CZ then added, "Binance will continue to support BUSD for the foreseeable future. We do foresee users migrating to other stablecoins over time. And we will make product adjustments accordingly. eg, move away from using BUSD as the main pair for trading, etc."
He continued, "Given the ongoing regulatory uncertainty in certain markets, we will be reviewing other projects in those jurisdictions to ensure our users are insulated from any undue harm."
With this in mind, one can definitely say that regulators, particularly the SEC, have announced their intention to increase their regulatory efforts in the space after the crash of crypto exchange FTX.
This is currently being carried out extensively, as regulators are closely monitoring all activities in the market. As a result, several exchanges are on the list of examination, as Kraken is definitely not the end.