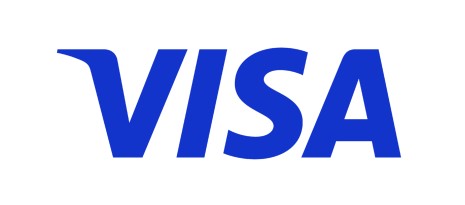 The head of Visa, a leading credit card company, has emphasized his confidence in the potential of blockchain technology to enhance the company's payment services in the future.
This was stated by Alfred F. Kelly, the CEO of Visa, at the company's annual shareholder meeting on January 24, 2023.
He talked about the company's aspirations for Central Bank Digital Currencies (CBDCs) and private stablecoins in his speech.
Kelly said Visa views stablecoins and CBDCs as having a major role in the payments industry, but also noted that the technology is still in its infancy.
He also mentioned that Visa is currently working on various initiatives related to this technology.
Kelly also took the opportunity to address concerns about Visa's financial situation in light of recent issues in the cryptocurrency industry, such as exchange collapses, bankruptcy filings, and stagnant prices.
Explaining how this relates to Visa's plans to be involved in the cryptocurrency payments ecosystem, Kelly stated that Visa has only a small amount of assets in cryptocurrency funds and companies.
He also emphasized that the recent high-profile failures in the cryptocurrency industry have not had any impact on Visa's financial performance.
He reassured shareholders that Visa is highly focused on preserving the integrity of its payment system, the overall payment system, and the reputation of its brand as a trusted entity.
It is worth noting that Visa's research team began working on the Universal Payment Channel (UPC) initiative, which aims to create a blockchain-based system to allow private stablecoins and CBDCs to be used across different payment networks, in September 2021. However, there have been no updates on the UPC project in the last year.
Additionally, in October 2022, Visa launched several cryptocurrency debit cards with no transaction fees, including one in partnership with Blockchain.com, another with Huobi and another one with FTX, which later was terminated.
These cards allow users to purchase NFTs and cryptocurrencies and also convert them into fiat currency using Visa cards.
This is done in partnership with Crypto.com where Visa cards are issued to customers for these transactions. The partnership with Crypto.com started in the US and now Visa cards are available in more than 19 European countries. Currently, Visa is accepted by more than 100 million businesses globally.
In addition to its current cryptocurrency services, Visa is exploring the possibility of providing automated payments using Ethereum wallets.
In December 2022, the company released a proposal outlining how customers can set up automated payments directly from their self-custodial wallets, bypassing the need for banks and other centralized institutions.
On February 1st, Kelly will retire as CEO, and Ryan McInerney, President of Visa, will take his place as CEO and also become Executive Chairman.