Global News
Government
NFT
NFT Marketplace Magic Eden Swamped with Fake Art and NFT Developer Charged in International Fraud Scheme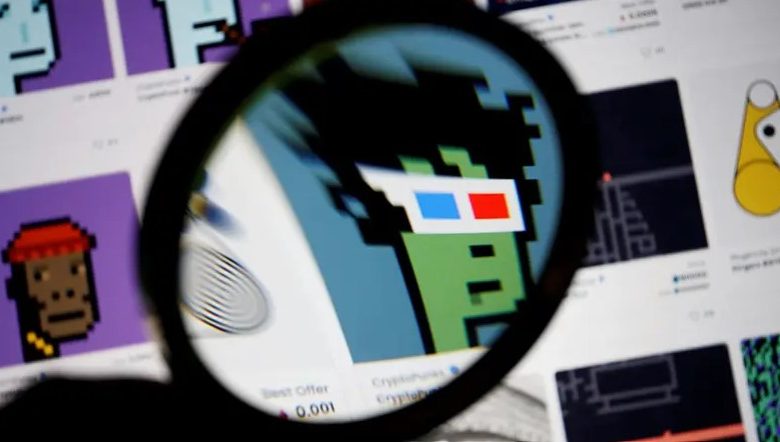 Even though the value of nonfungible tokens has decreased, some people are still tricking NFT enthusiasts into purchasing fake digital art.
Magic Eden, a popular NFT marketplace on the Solana blockchain, reported that fake NFTs were being sold within legitimate collections on its platform.
According to Magic Eden, within the past 24 hours, 25 counterfeit NFTs were sold within four different collections. The company assured users that it is now safe to trade on its platform again and that those who accidentally purchased the fake NFTs will be reimbursed.
The affected collections included y00ts, an well-known NFT project that is in the process of moving from the Solana network to the Polygon network.
Some scammers were able to sell these fake NFTs for a few hundred dollars worth of Solana tokens, as reported by blockchain data.
The incident at Magic Eden was caused by a bug in two updates to its Snappy Marketplace and Pro Trade tools that permitted the listing of unverified NFTs.
The company, based in San Francisco, stated that it has implemented additional NFT verification measures. This exploit is the latest challenge for the NFT market, which saw global monthly sales drop 86% in December compared to its record high of over $4.9 billion in January of the previous year, based on CryptoSlam, a blockchain data tracker.
This is not the first issue that Magic Eden has encountered this week. Some users reported that they were able to view pornographic images instead of pictures of their NFT collections. The NFT marketplace stated that the issue was not caused by the platform, but by a third-party image provider.
In March, Magic Eden raised $27 million in funding, followed by an additional $130 million at a valuation of $1.6 billion just three months later.
The startup's investors include Sequoia Capital and Electric Capital. Alameda Research, a digital asset trading firm co-founded by Sam Bankman-Fried, was also a previous investor, but is now defunct.
NFT Developer Charged in Multi-Million Dollar Fraud Scheme
This not the only incident that the crypto community has encountered this week. In fact, a criminal complaint was unsealed today in federal court in Brooklyn charging Aurelien Michel, a French national residing in the United Arab Emirates (UAE), with defrauding purchasers of "Mutant Ape Planet" NFTs, a type of digital asset, of more than $2.9 million in cryptocurrency.
The defendant was arrested on the 4th of January at John F. Kennedy International Airport. His initial appearance is scheduled for this afternoon before United States Magistrate Judge James R. Cho.
As part of the scheme, NFTs were marketed to purchasers, who were falsely promised numerous rewards and benefits designed to increase demand for, and the value of, their newly acquired NFTs. After selling out of the NFTs, the purchasers were "rug pulled" – a cryptocurrency scam in which a developer attracts investors, but pulls out before the project is complete, leaving buyers with a worthless asset – as none of the promised benefits were provided. Instead, millions worth of the NFT purchasers' cryptocurrency was diverted for Michel's personal benefit.
In addition to that, and as alleged, in a social media chat with current and prospective purchasers, Michel admitted to the fraudulent "rug pull," but blamed the community of NFT purchasers for his actions, stating, "We never intended to rug but the community went way too toxic."
The charges in the complaint are merely allegations, and the defendant is presumed innocent unless and until proven guilty.
The government's case is being prosecuted by Assistant United States Attorneys Drew Rolle and Dylan Stern of the Office's Business and Securities Fraud Section with assistance from Paralegal Specialist William Daniels.