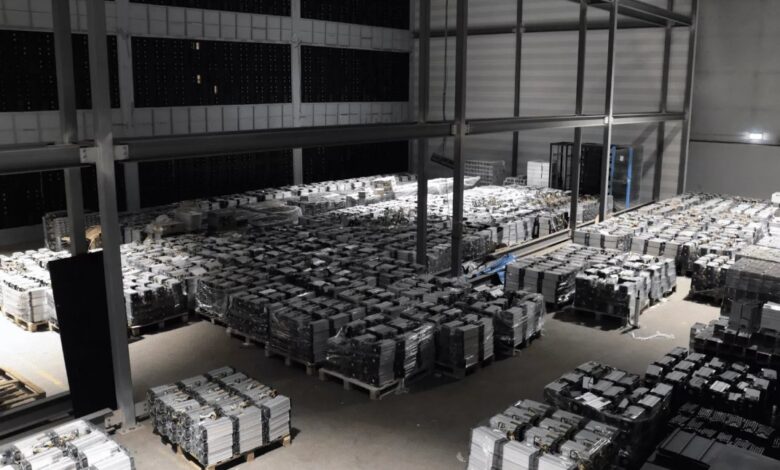 Due to increasing energy costs, bitcoin miners in the northern regions of Norway and Sweden, who had previously been mining in these locations to save on electricity expenses, have shut down their operations for the winter season.
Previously, miners had migrated to the northern regions of Europe to take advantage of the low power prices made possible by the abundance of hydroelectric power and low demand. However, with the recent surge in electricity costs across Europe, miners are facing skyrocketing expenses, particularly during the winter when demand for heating increases.
According to data from the European power exchange Nordpool, the average energy price in northern Norway in December of this year was 18 U.S. cents per kilowatt hour, which is over four times the average price from the previous three years. In addition, the cost of living in Sweden is significantly higher compared to other developed countries.
Based on data from Denis Rusinovich, co-founder of CMG Cryptocurrency Mining Group and Maverick Group, a unique combination of circumstances has led to a shortage of accessible excess energy in northern Norway and Sweden, resulting in higher prices.
Low temperatures in late November increased the demand for electricity, while the lack of wind hindered power generation in Germany, Norway, the U.K., and Sweden. Additionally, delays in scheduled nuclear plant maintenance in France, Sweden, and Finland were compounded by the conflict in Ukraine, which put pressure on the supply of natural gas. This is why, miners have shut down their equipment to prevent further increases in expenses.
According to Coin Culture, Rusinovich reported that several miners had already closed by mid-November and Kjetil Pettersen, CEO of Kryptovault in Norway, also confirmed that miners in the region have turned off their equipment.
It is important to note that Kryptovault had previously relocated to the northern region of Norway earlier this year where electricity costs are expected to decrease again in the first quarter of 2023.
Nevertheless, Pettersen predicted that electricity costs will remain relatively high in southern Europe through 2023. He also suggested that miners in Europe may choose to halt operations amid the current energy crisis. The ability of miners to generate funds and their reserve money will determine if they can continue without mining profits.
Fiorenzo Manganiello, founder of Cowa Energy in the United Arab Emirates, mentioned Iceland as a potential destination for mining operations. Manganiello added that if miners need to repay capital, they may not be able to survive for more than a few months due to the need to pay back debt holders.
According to Manganiello, the current situation is an opportune time to invest in foreclosed properties. He stated that mining properties are being offered at a discount of 85-90% and that during the bull market, miners sold facilities without mining equipment for $1.5 million per kilowatt. He estimates that the current price per megawatt is between $100,000 and $150,000.
In addition to that, several U.S. mines have faced bankruptcy, including Core Scientific and Compute North, due to excessive debt, and both companies have filed for Chapter 11 bankruptcy protection.