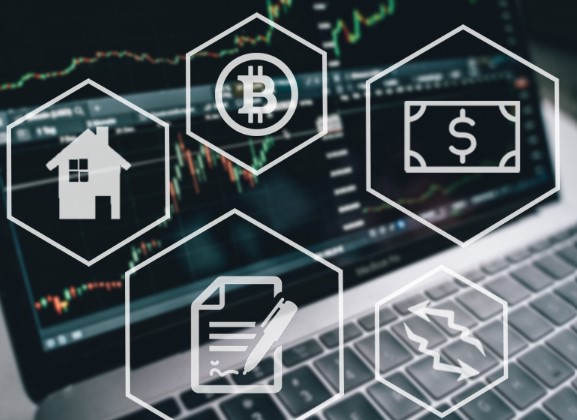 If we compare the performance of some top global companies to that of Bitcoin, the results might surprise you.
Over the past year, Bitcoin's value fell by 66.84%, while Tesla's stock price declined by 66.23%. Both assets were impacted by bearish market conditions, inflation, energy prices, and uncertainties.
In addition, Bitcoin faced a major challenge following the collapse of cryptocurrency exchange FTX, which may have further contributed to its price drop. It's worth noting that other companies, such as Amazon and Alphabet, saw relatively smaller declines in value over the same period – 49.76% and 39.67%, respectively. Microsoft's stock price also fell, but by a smaller margin at 30.29%.
While it's not a fair comparison between these assets, as an investor in the traditional market, you may be recording the same number of losses as a crypto investor.
---
Inflation and Interest Rates: What Does the Future Hold for the Market in 2023?
As we look ahead to 2023, there are a few key factors that will likely impact the performance of the market. One of these is the interest rate, which can be used by central banks to control inflation.
By hiking the interest rate, central banks can help to keep prices in check and stabilize the market. However, this can also put pressure on the market and potentially lead to slower economic growth.
At the same time, many are wondering what the future holds for bitcoin and other cryptocurrencies. After a difficult year in 2022, some experts believe that the worst may already be behind us for bitcoin.
In particular, the third year after a halving – May 2023 – has historically seen a bull market for bitcoin. According to historical data, bitcoin has tended to perform well in the third year following a halving event.
Is Now the Right Time to Invest in Bitcoin? Examining the Factors that Influence Its Future
As the cryptocurrency market continues to mature, investors and analysts are increasingly wondering if now is a good time to invest in bitcoin. Unfortunately, there is no easy answer to this question, as the future of bitcoin depends on a range of factors that can be difficult to predict.
One key factor that could impact the future of bitcoin is the stability of the market. In recent years, the market has faced several challenges, including the collapse of cryptocurrency exchanges like FTX, BlockFi and 3AC. The ongoing case involving Sam Bankman-Fried could also potentially have a major impact on the market, depending on the outcome.
Another factor to consider is the regulatory environment. As more governments and financial institutions begin to recognize and regulate cryptocurrencies, it could lead to greater stability and trust in the market. This, in turn, could make it more appealing for investors to enter the space.
It's worth noting that the traditional market faces its own set of challenges as well. For example, the ongoing conflict in Ukraine and rising energy prices could lead to more expensive commodities and goods, making it difficult for central banks to control inflation even with interest rate increases.
This could potentially push the global economy further towards recession, which could have negative consequences for both the traditional and cryptocurrency markets.
It is never easy to say when is the right time to invest, which is why, investors should carefully consider all of these factors and do their own research before making a decision.