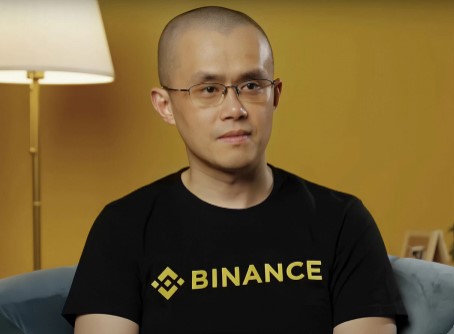 Binance CEO CZ recently explained on Twitter the reasons for the fear, uncertainty, and doubt (FUD) surrounding the crypto exchange.
According to CZ, the FUD is largely caused by external factors, rather than by any issues within Binance itself. One of the reasons mentioned by the CEO was that some members of the crypto community are opposed to centralization, and therefore dislike central exchanges (CEX) like Binance.
"Regardless if a CEX helps with crypto adoption at a faster rate, they just hate CEX," he said.
CZ also explained that Binance has faced competition from other industry players, who have allegedly lobbied against the exchange and provided financial support to media outlets in order to spread negative information about Binance.
CZ specifically mentioned The Block and its former CEO, Mike McCaffrey, who resigned in December after disclosing that he had received loans totaling $27 million from Alameda Research, a hedge fund affiliated with the FTX Group.
CZ emphasized on the fact that some media outlets have been spreading FUD for financial gain, without providing any evidence. He also pointed to the efforts of conservative politicians who are trying to protect traditional financial institutions from disruption by the crypto industry.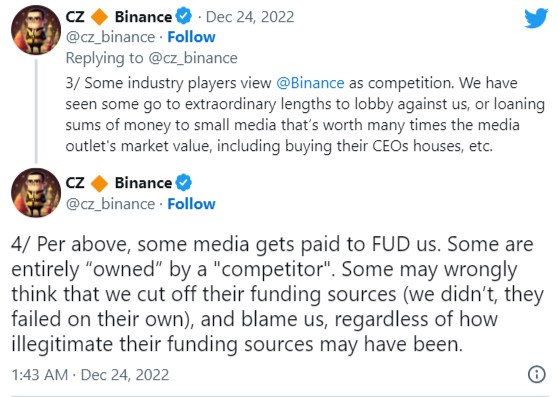 CZ also claimed that there may be a small number of people who are motivated by jealousy or racism against Chinese-looking Canadians to spread negative information about Binance.
In response to the FUD, investors have been moving their assets to self-custody and other exchanges. Binance has also published a blog post in Chinese addressing seven key issues in an effort to clarify the company's position.