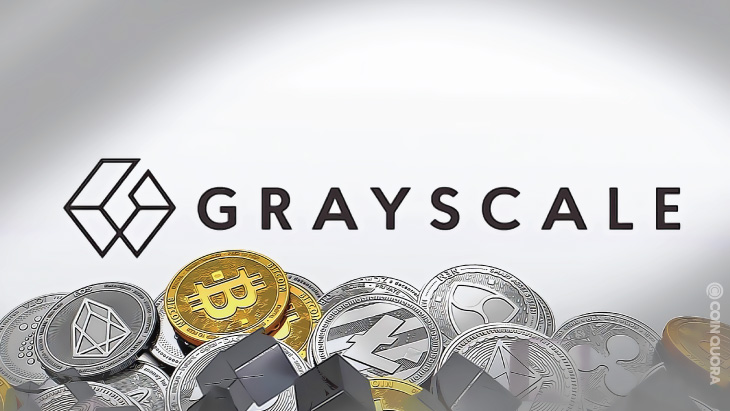 Crypto investment firm Grayscale has refused to share its proof-of-reserves or wallet addresses to show the underlying assets of its digital currency products citing "security concerns", which lead to speculations about its financial status.
The company said in a tweet that cryptocurrency exchange Coinbase, which is used by Grayscale as custodian, frequently performs "on-chain validation," adding that they cannot share their proof of reserves due to security risks.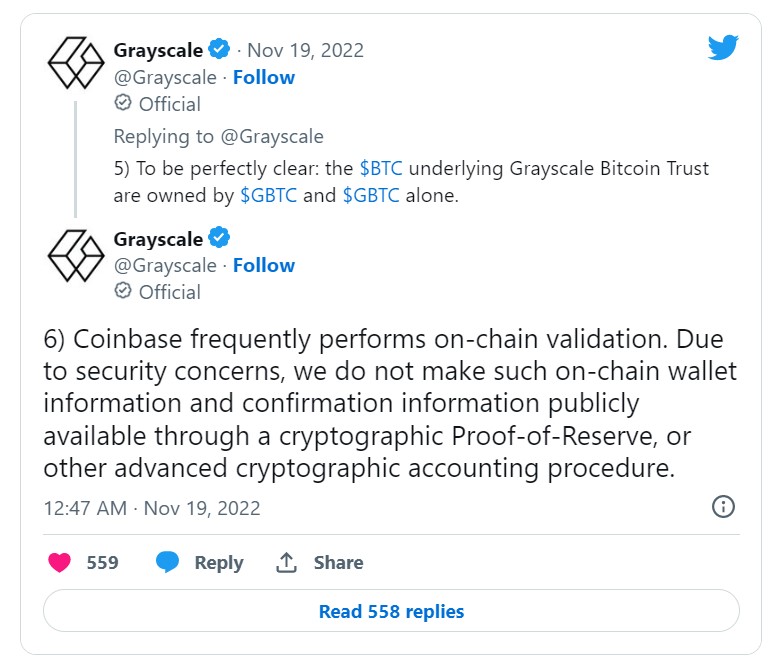 Grayscale acknowledged that its decision to keep its reserve information private would be a "disappointment" to some investors. Nevertheless, the company mentioned that "panic sparked by others is not a good enough reason to circumvent complex security arrangements that have kept our investors' assets safe for years."
However, the explanation does not seem logical to the users, as major exchanges have already shared their proof of reserves such as Binance and Crypto.com.
"I wasn't concerned about GBTC solvency until reading this statement, please explain how proof of reserve is a security risk?", said ChainLinkGod.eth, a prominent member of the crypto community and a Chainlink Community Ambassador.
Why do Crypto Platforms need to Share Their Proof of Reserves?
According to Cryptonews, the unprecedented collapse of FTX, once the third largest cryptocurrency exchange that earned itself a reputation as crypto's bail-out king during the recent crypto meltdown, led to many in the crypto industry voicing concern over the reliability of centralized players.
In a bid to address this skepticism, crypto executives started to share proof of reserves. For one, Crypto.com published its crypto addresses, revealing how much and what cryptocurrencies it stores on behalf of its customers.
It is important to note that Grayscale's Bitcoin Trust (GBTC) hit a new record low discount to the price of Bitcoin barely a week after setting its last. As of Friday morning, the Bitcoin-tracking investment vehicle is trading at a discount of 42.69%, according to data from YCharts. 
However, in the case of GBTC, a "discount" is not a positive. The fund is at a discount when its price to NAV (net asset value) of Bitcoin's current price is negative, and it's at a premium when the price to NAV is positive. 
GBTC's premium to the price of Bitcoin was around 29% in January 2021 when it began falling; by mid-February it was at just 8%. The first Canadian ETFs launched on February 18 and February 19. According to Decrypt, by February 23, GBTC was trading at a discount to the price of Bitcoin, and it has only continued to decline in price since then, not helped by the 2022 brutal bear market, and exacerbated by the market damage of the past two weeks caused by the meltdown of FTX.