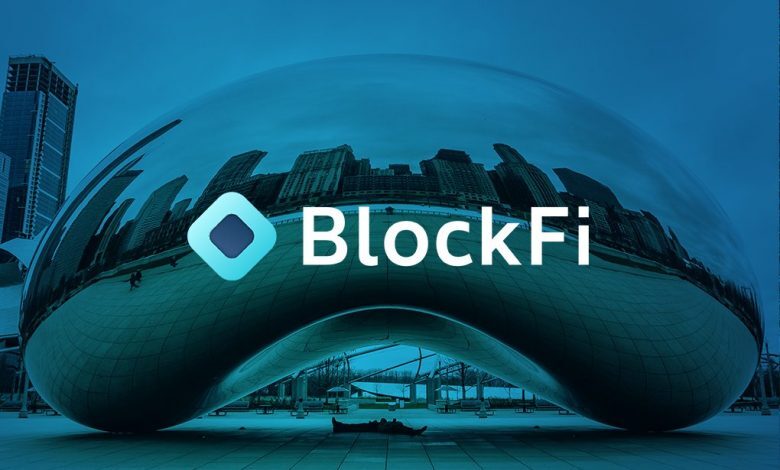 Cryptocurrency lender BlockFi said on Monday that it has significant exposure to Sam Bankman-Fried's crypto exchange FTX, and associated entities, that last week filed for bankruptcy.
"We do have significant exposure to FTX and associated corporate entities that encompasses obligations owed to us by Alameda, assets held at FTX.com, and undrawn amounts from our credit line with FTX.US," BlockFi said.
With FTX and all of its affiliates now in bankruptcy proceedings, the "most prudent" move for now is to pause many platform activities. Withdrawals will continue to be on pause, said the company, which also asked customers not to submit any deposits.
However, BlockFi issued an official notice to its clients on Nov. 14 denying rumors that the majority of its assets were on FTX prior to the exchange's collapse. 
Despite its exposure, BlockFi assured clients that it has "the necessary liquidity to explore all options" and is currently consulting with experts and advisers on how to navigate its next steps.
The crypto lender is still working on "recovering all obligations owed to BlockFi" but expects that the process may take a while, as FTX is currently working through its bankruptcy process, according to Cointelegraph.
The company shared in a Nov. 11 tweet that a "lack of clarity on the status of FTX.com, FTX US, and Alameda" had prevented it from operating normally.
It came as follows: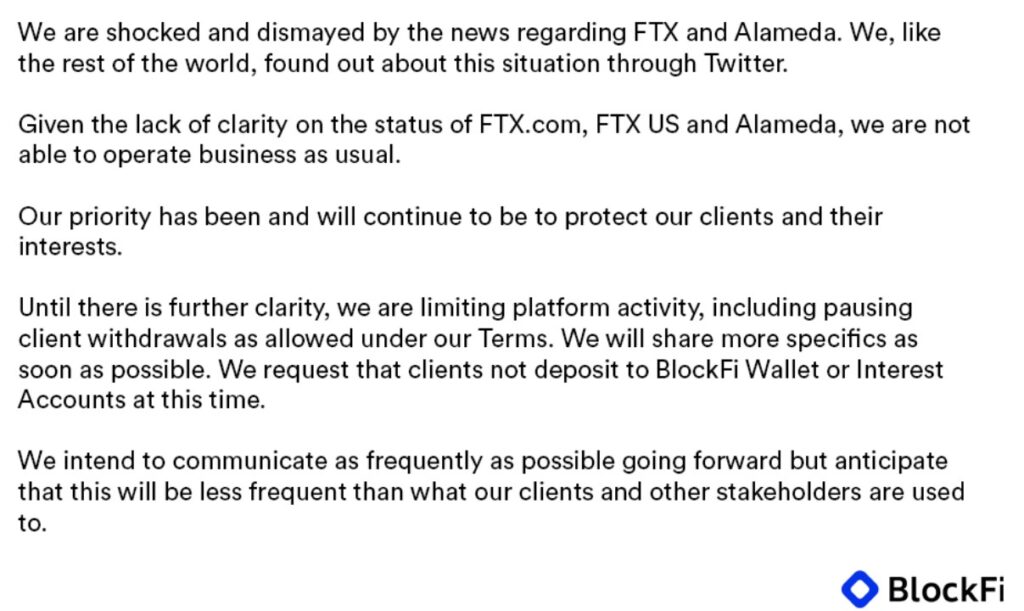 BlockFi's latest update comes only days after BlockFi's founder and chief operating officer, Flori Marquez, assured users in a Twitter thread that all BlockFi products were fully operational, as it had a $400 million line of credit from FTX US, which is a separate entity from the global entity affected by the liquidity crunch.