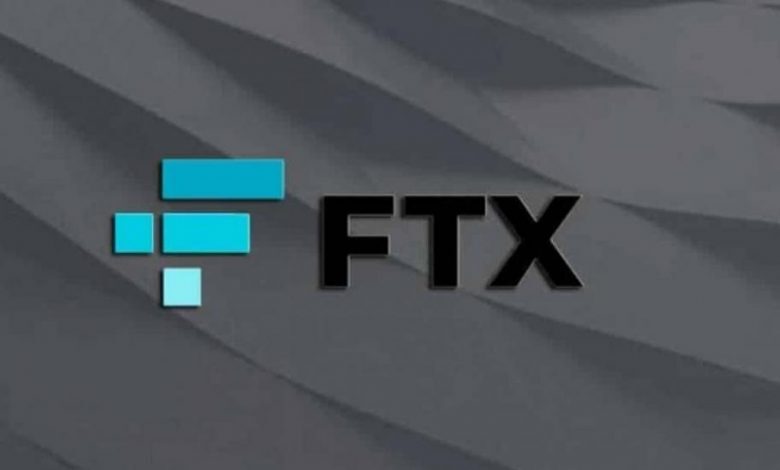 This is the end for FTX.
The crypto exchange announced in a tweet that it had filed for Chapter 11 bankruptcy "to begin an orderly process to review and monetize assets for the benefit of all global stakeholders."
Ledger X LLC, FTX Digital Markets Ltd., FTX Australia Pty Ltd. and FTX Express Pay Ltd. have not been included in the filing. However, 134 of FTX's firms were such as:
Alameda Aus Pty Ltd, Alameda Global Services Ltd. Alameda Research (Bahamas) Ltd, Alameda Research Holdings Inc, Alameda Research KK, Alameda Research LLC, Alameda Research Ltd, Alameda Research Pte Ltd.
In addition to that, Sam Bankman-Fried, CEO and founder of FTX, has resigned from his role. John J. Ray III has been appointed CEO and will work with other "independent professionals" during the proceedings.
The announcement came as follows: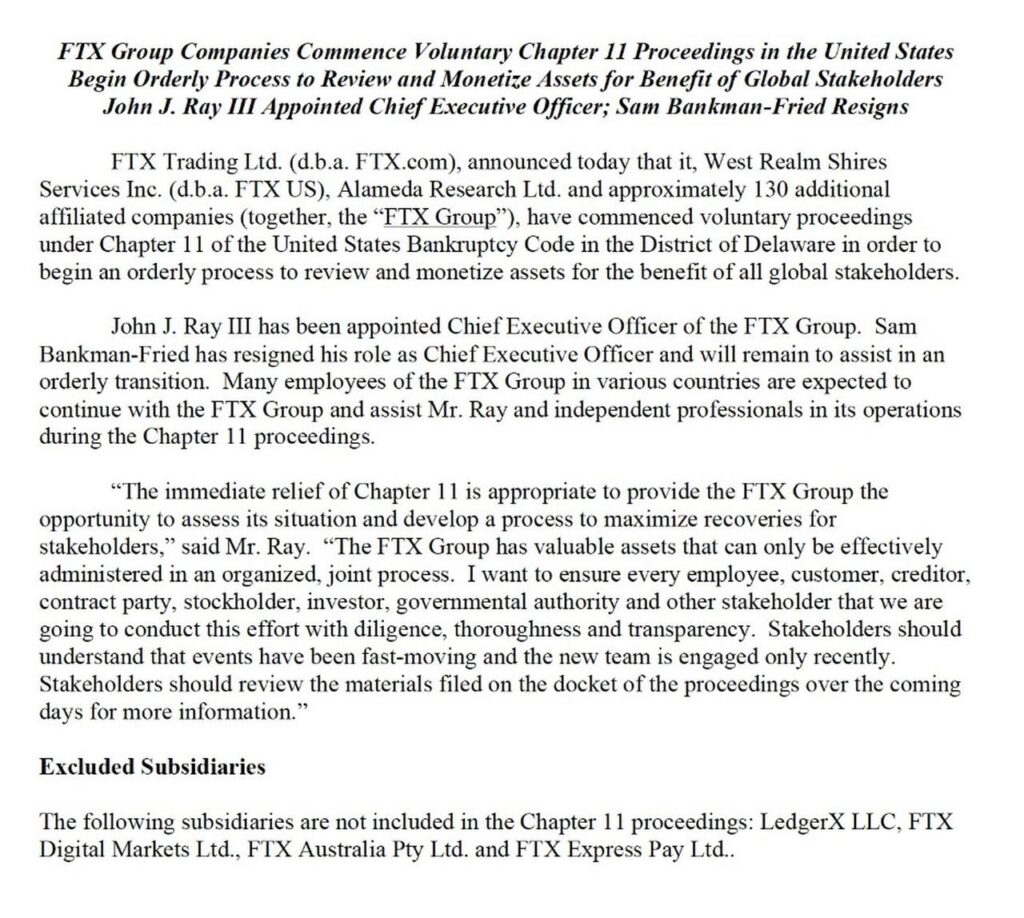 Later in the evening, SBF announced via his personal Twitter account that the bankruptcy also includes FTX US.
He tweeted, "Hi all: Today, I filed FTX, FTX US, and Alameda for voluntary Chapter 11 proceedings in the US. I'm really sorry, again, that we ended up here. Hopefully things can find a way to recover. Hopefully this can bring some amount of transparency, trust, and governance to them. Ultimately hopefully it can be better for customers."
He added, "I'm piecing together all of the details, but I was shocked to see things unravel the way they did earlier this week. I will, soon, write up a more complete post on the play by play, but I want to make sure that I get it right when I do."