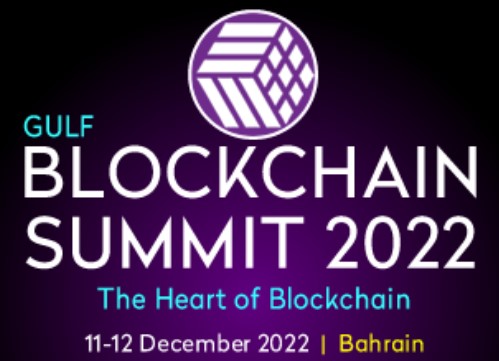 Roshcomm, a leading organization for business consultancy, training, event management, and the host of many conferences and summits, is proud to host Gulf Blockchain Summit, Middle East's leading Blockchain festival 11-12 December 2022 at the Diplomat Radisson Blu Hotel, Bahrain.
This Gulf Blockchain Summit conference and workshops is a 2-day event in the Kingdom of Bahrain for the Middle East, where industry leaders and tech enthusiasts alike come together, to explore how the new technologies will shape the world of tomorrow.
Gulf Blockchain Summit is going to be daring, bold, inspirational, and aspirational. Our expert speakers bring fresh new insights from the industry that can help transform the world of tomorrow.
More than 200-300 delegates, comprising of global leaders, international thought leaders and government officials will gather at the Diplomat Radisson Blu Hotel, Bahrain to discuss, debate, learn and share Global fresh and unique insights that our audience can bring back to the office.
Announcing the Media Partnership with Unlock Media for Gulf Blockchain Summit, Mr. M. A. Sridhar, CEO of Roshcomm, said, "We are very pleased to announce that Unlock Media will support Roshcomm in promoting the event and help reach a larger audience for the Conference. In this regard, we recognize the important role being played by Unlock Media and we are pleased to have their partnership for our event."
As always, the event will showcase speakers who are leading authorities in their respective areas and are globally recognized for their domain of work.
"Our flagship Blockchain event presents all the benefits of a conference with the energy of a festival – do business, get inspired, meet industry peers, and enjoy every minute of it", said Mr. Sridhar.
Mr. Walid Abu Zaki, Founder and CEO of UNLOCK, commented, "We are happy to join forces with Roshcomm, as The Gulf Blockchain Summit has a lot to offer. From conferences to discussion panels and workshops, the event has it all, and we are excited to be part of it."