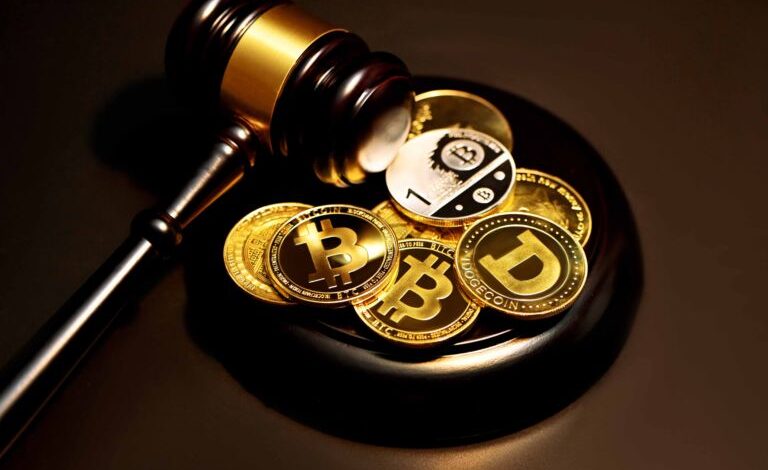 South Africa has classified cryptocurrency assets as financial products, a notice in the government gazette said on Wednesday, enabling them to be regulated.
The declaration marks the beginning of the long-awaited process of regulating crypto assets, which will create benefits such as consumer protection and AML/KYC compliance.
Cryptocurrency financial companies in South Africa will need to apply for a license between June 1 and Nov. 20, 2023, in order to operate legally, the country's financial conduct regulator said.
However, this doesn't mean that they are legal tender, Eugene Du Toit, Head of the Financial Sector Conduct Authority's Regulatory Frameworks Department, said in a press conference.
"We are not legitimizing crypto assets. We are not giving credence to crypto assets", she mentioned.
In fact, the Financial Sector Conduct Authority (FSCA) notice, which went into force on publication in the Green Gazette (the government gazette of record), states that a crypto asset is "a digital representation of value" that can be electronically traded, transferred and stored, but is not issued by a central bank.
Additionally, it "applies cryptographic techniques" and uses distributed ledger technology. The notice goes on to state that crypto assets are declared financial products.
Financial watchdogs around the world have been grappling with how to regulate the growing number of digital cryptocurrencies and tokens, the prices of which have fallen from historic highs reached in November last year.
The FSCA deliberately referred to crypto assets rather than cryptocurrencies, as regulators do not believe they qualify as currencies, the regulator's Head Unathi Kamlana said.
The declaration will enable authorities to tackle scams and protect customers, having previously had no power to do so, he added.
Non-fungible tokens (NFTs) are not covered by the declaration as they act more like traditional art investments, Kamlana said, adding they would continue to monitor the NFT market.
According to the regulators, the declaration and regulations to follow could help South Africa avoid being greylisted by the global watchdog, having deficiencies in its regime against terrorism financing and money laundering.
South Africa's Central Bank Governor said in August that the country was at risk of being greylisted, which IMF researchers warned last year, leading to a decrease in capital flow by an average of 7.6% of GDP.
Further regulation on financial institutions' exposure to crypto assets is likely, as well as possibly more customer verification requirements, Kamlana said in an interview with Reuters, declining to give details on timing.
It is important to note that a South African draft declaration on crypto assets was published in November 2020.
In June 2021, a national working group created a roadmap for a regulatory framework.
This being said, regulation will help the country conform to Anti-Money Laundering/Know Your Customer (AML/KYC) standards and protect investors, but the details of the AML/KYC requirements have aroused some controversy. In February 2022, South Africa's National Treasury confirmed the intention of declaring cryptocurrency a financial product and of enhancing the monitoring and compliance of transactions with regard to crypto.
According to the Chainalysis 2022 Global Crypto Adoption Index, which was published in September, South Africa ranks 30th worldwide for cryptocurrency adoption.
Various estimates say that about 10-13% of the South African population are crypto holders.