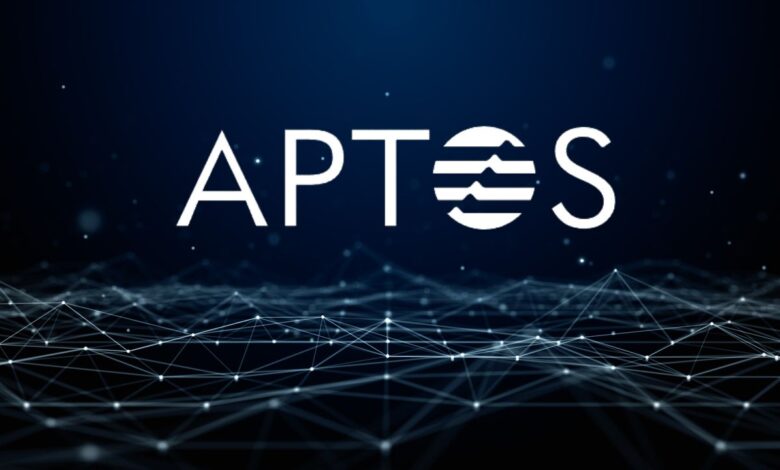 Aptos Labs blockchain, the long-awaited project, has finally launched its mainnet on Monday, becoming the first of the Facebook spin-off networks to premiere, putting to the test its multibillion-dollar valuation.
While Aptos Labs has declared its network "live", its ecosystem is far from completed, with dozens of teams yet to launch the wallets, trading venues and non-fungible token tech essential to decentralized finance (DeFi). Until those – and a token – debut, there won't be much to do on Aptos.
The blockchain itself is up and running, having completed its "genesis transaction" on October 12. Even so, the infrastructure has proven rocky; people building within Aptos told CoinDesk the mainnet rollout was "rushed."
What is Aptos?
Aptos is a PoS Layer 1 blockchain that aims to become the safest and most scalable blockchain in the world. The Aptos blockchain leverages the Move programming language and the Move VM for application development, which are created and optimized for blockchain use cases.
$APTOS is used to pay for gas fees on the Aptos Blockchain.
Transactions on Aptos are initially ordered and processed in parallel with an optimistic assumption that every transaction is independent. After initial execution, transaction results are validated. During validation, if a transaction is found to be dependent upon a preceding transaction, the transaction will be re-executed and its result will be updated. This process repeats until all dependent transactions are uncovered and re-executed.
Block-STM can continuously estimate the potential dependency of a transaction to minimize the chance of re-execution.
An advantage of Block-STM's mechanism is that it does not require users to declare a transaction's dependency upfront, allowing smart contract developers to have an easier time on Aptos.
Aptos' approach to parallel processing and blockchain scaling is novel but in line with popular blockchain design today. For example, Aptos is still a blockchain and it records transactions on the basis of addresses.
Aptos Resurrecting Diem
Diem, Facebook parent company Meta Platform Inc.'s doomed crypto payment project, met an untimely end at the start of 2022 after years of attempting to gain regulatory acceptance. Its assets were sold off, including the blockchain technology that supported it.
Unwilling to accept this fate, ex-Meta veteran employees Mo Shaikh and Avery Ching founded the startup Aptos Labs as chief executive officer and chief technology officer, respectively. The objective of Aptos was to resurrect Diem's technology and use its coding language Move to produce secure infrastructure that could rival current blockchains such as Bitcoin and Ethereum. The founders also wanted to escape from the corporate and government bureaucracy that had killed the original project, and to release it open-source so that it would be safe, secure and scalable.
Aptos Funding
The buzzed-about blockchain first made headlines in March after securing $200 million in a funding round led by a16z, with major investors including Tiger Global, Katie Haun, Multicoin Capital, FTX Ventures, Coinbase Ventures, Binance Labs and PayPal Ventures rushing in to finance the project.
That flood of investor dollars was quickly followed by another gold rush when, in July, Aptos closed a $150 million Series A round led by FTX Ventures and Jump Crypto, with participation from Binance Labs. The second funding round set the company's. reported valuation at $2 billion, four times higher than the company's previous valuation just six months earlier.
Living up to that lofty valuation may prove pivotal to Aptos' stated goal of becoming the home for Web3.
It has taken direct aim at other faster and cheaper alternatives to Ethereum, perhaps most notably Solana, another blockchain in the Rust language family.
Aptos Listing
According to an official announcement, Binance will list Aptos ($APT) and open $APT/$BTC, $APT/$BUSD and $APT/$USDT pairs at 1:00 am UTC on October 19th. Users can now start depositing $APT in preparation for trading. Withdrawals for $APT will open at 1:00 am UTC on October 20th.
Also, FTX, one of the world's leading cryptocurrency exchanges and an Aptos investor, also said it would list APT on its trading platform. FTX users have already started depositing APT on the trading platform in preparation for trading which is slated to commence today at 01:00 UTC.
Furthermore, OKX, a Seychelles-based cryptocurrency exchange, will join other exchanges to open trading for APT on the condition that the token deposits meet its requirements. OKX opened APT deposits yesterday at 06:00 UTC, while withdrawals will open today at 10:00 UTC.
Like Binance and FTX, leading cryptocurrency exchange Huobi, Global said APT/USDT trading would commence today at 01:00 UTC. In preparation for the trading, users were asked to deposit their APT yesterday by 03:00 UTC, while withdrawals of the token will commence on October 21, 2022, at 01:00 UTC.
In a similar development, San Francisco-based exchange, Coinbase, announced that it would add support for APT. Coinbase users are only asked to deposit their APT on the Aptos network, as trading is scheduled to take place "when all liquidity requirements are met."
However, unlike Binance, Coinbase plans to open trading only for the APT/USDT pair.
"Once the sufficient supply of this asset is established, we will announce the impending launch of trading on our APT-USD pair in phases," Coinbase said.
Aptos Challenges
Although Aptos has had a somewhat smooth launch so far, it may not be all roses for the startup. Crypto markets have been stormy and it's a bad time for tokens. The biggest markets, such as bitcoin and Ethereum have lost more than 60% of their value in 2022 since their all-time highs in November. Market crashes followed the collapse of the TerraUSD "algorithmic" stablecoin and its sister currency Luna lost 99% of its value in May, wiping out almost $60 billion in value.
These market conditions could prove unfavorable for a brand new blockchain, and its own native cryptocurrency, attempting to compete against struggling markets.
In addition to that, a judge has denied Aptos Labs CEO, Mo Shaikh's motion to dismiss a lawsuit filed by Shari Glazer, member of the Glazer family, who alleges that as an early potential investor she was cheated out of a fair share of equity.
Glazer and her firm Swoon Capital have been fighting for up to $1 billion from Matonee, also known as Aptos Labs, according to a complaint filed with the Supreme Court of the State of New York in March.
Glazer and Swoon claimed that a "fraudulent scheme" implemented by Shaikh deprived her of her rightful share of a partnership in a "blockchain technology venture."
The latest development in the case has seen a motion to dismiss the lawsuit denied, according to a court transcript published on Monday, as the judge cast uncertainty on how the dispute would culminate.
"I can't emphasize enough that both parties here should have significant uncertainty in terms of how this case unwinds", said Justice Jennifer Schecter. "It would behoove the parties to enter into some type of negotiation where they can work something out, limit the uncertainty and acknowledge the roles that everybody have played in connection with this transaction," she added.
The court dismissed four legal claims, including fraud, but allowed three others to proceed and be hashed out between the pair—for breach of agreement, unjust enrichment, and Glazer's entitlement to a 50% stake in Matonee.
"We are pleased with the court's ruling in which the majority of Ms. Glazer's claims were dismissed outright — despite a high legal standard at this phase of litigation that requires giving Ms. Glazer nearly every benefit of the doubt and requires accepting Ms. Glazer's allegations at face value," an Aptos spokesperson told The Block in an emailed statement.
"As the facts will show, the claims in Ms. Glazer's lawsuit are meritless, and we will continue to fight them. We will not allow this lawsuit to distract us from achieving our mission and we will continue to build for the benefit of all."
Note: Previous article has been updated to this version.